In a shocking new discovery,  photographic evidence has surfaced proving that Martin Luther King was actually Indian. The prominent Afro-American leader's roots were traced back to the state of Punjab. Contrary to what you may have read,  he actually lived in the Punjab for many years before moving to America. Immediately after his departure from the Indian sub-continent, King changed his name and hairstyle, never to look back on his past again. The photograph below, was discovered in a dusty old trunk found in a corner of the Jawahar Navoday library in Bhatinda.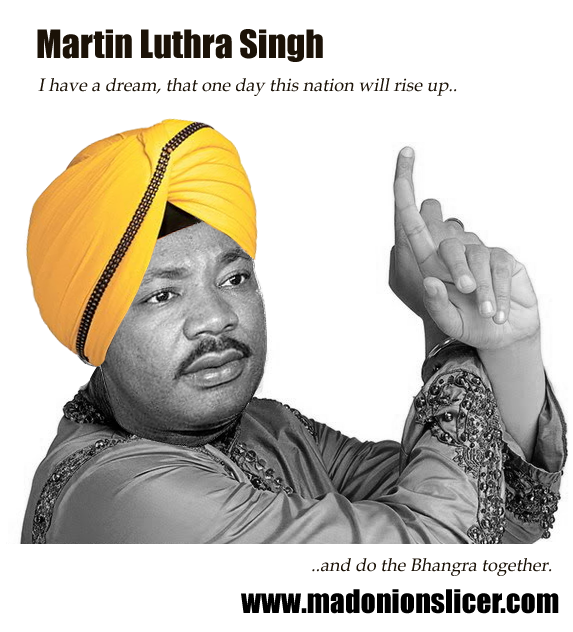 Props to my good friend Nidhi Bhasin, for this one.
P.S. –  I know that only the turban is yellow. Please, let us not make this about colour of all things!
Over and out! 😀