When life gives you heirloom tomatoes.. make some Classic Bruschetta! I love these amazing tomatoes from Genting Garden in Malaysia and find myself making this little snack quite often.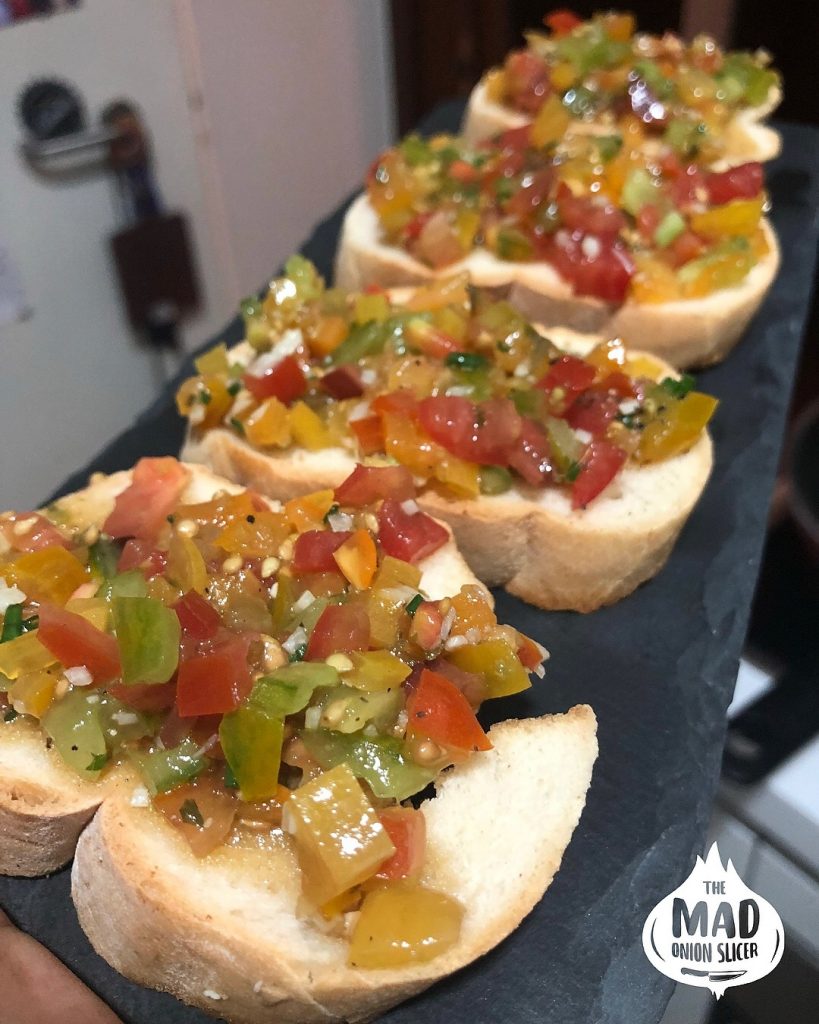 —
Here's the #recipe:
1. Cut the tomatoes. I like to chop them small, but you can slice them too if you like.
2. Gently heat 4 tbsp olive oil. Add 5 finely chopped cloves of garlic and stir for one minute. Allow to cool. You'll get a really sexy garlic oil that can be used for everything from Bruschetta to back massages.
3. Add the garlic oil to the tomatoes, followed by a tablespoon and a half of the best damn Balsamic vinegar you can get your hands on. Don't compromise. A good balsamic vinegar is sweet, sour and fruity and should not be substituted for anything else. I got some from @jamieoliver's line.
4. Add some shredded basil, and some chives. If you can't find fresh basil, consider using basil paste. Basically, don't go for the dried stuff. You simply won't get enough flavour out of it.
5. Add salt and freshly ground black pepper. Mix well.
6. Slice and toast some crusty bread in an oven.
7. Generously spoon the mixture over and serve with a straw to confuse the f*ck out of your guests.
—
Over and out!