I had some pretty good Continental food last night at a place called Road Trip. I wasn't particularly hungry, but once I checked out the menu, there were at least six things on there that I wanted to eat. Like many others in Indira Nagar, this restaurant is a house that has been converted into an eatery. You walk into what looks like a biggish sitting room with muted lighting and some simple tables and chairs tossed around. Nothing too fancy – in fact they don't even have a decent board hanging outside. The specials are chalked out on a blackboard and hung up on the wall, coffee-shop style and they have a simple two page menu card.
The stuff on the menu though, is anything but simple. With a rich continental menu, Road Trip serves all kinds of meat – chicken, mutton, seafood, pork and beef. Big win for me! The vegetarian stuff is pretty diverse too. A whole bunch of pastas, salads, pizzas and mains. The pizza Margherita came highly recommended, so we got one right away. We also ordered one portion of Sauteed Mushrooms and Babycorn and one portion of Shrimp Risotto. Strangely, the Risotto was the first thing that showed up at the table.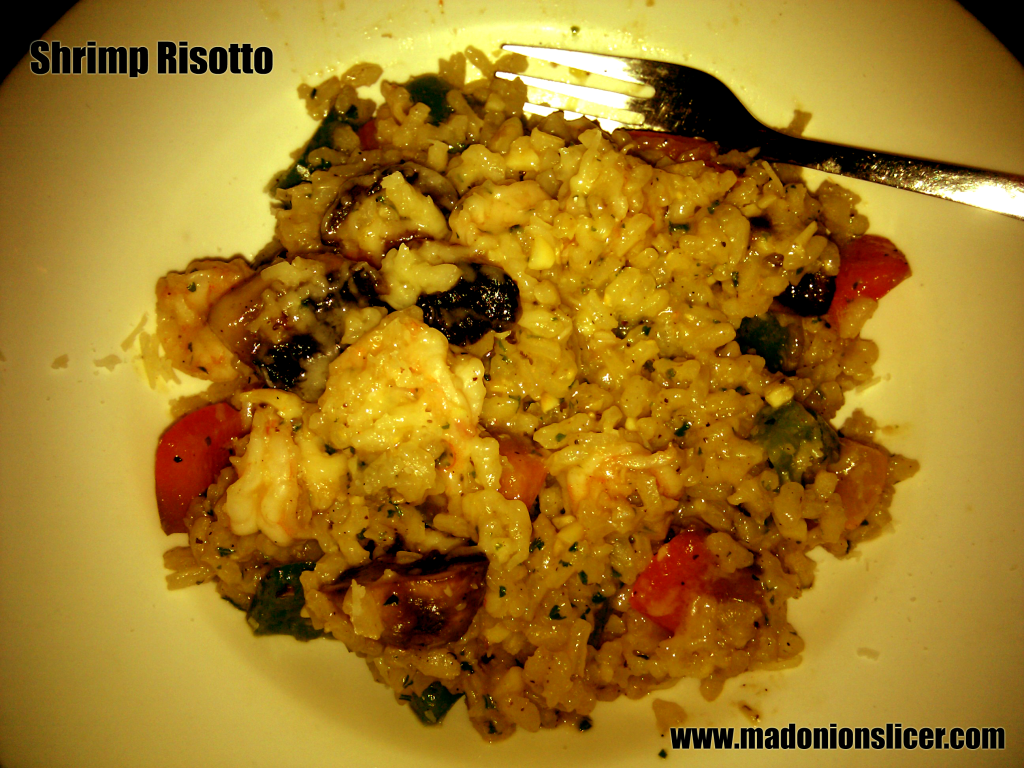 While ordering, I had felt torn between the pork ribs, the beef steak and the Risotto. My mind wrestled with my stomach and in the end the gooey Italian rice prevailed. I've never been able to resist the temptations of the sticky seductress that is, Risotto. I know it doesn't sound exactly sexy, but what can I say – risotto with shrimps = prawnography on a plate! I tucked into a very well made Risotto loaded with shrimps and rich in every sense of the word.
The pizza arrived. Large, rustic and piping hot! The handmade thin crust was a real winner and lent a good amount of bite to the pizza. The chef was generous with the cheese and the basil and this made for a very good experience. Up next were the mushrooms and babycorn. This starter was a little too simple for my liking. The two veggies were just tossed together in some olive oil, some herbs and a little pepper. With neatly typed instructions and a pair of thumbs, even my cat – Knuckles – would be able to turn out something like this. Blindfolded. Slightly disappointing, but in no way mission critical.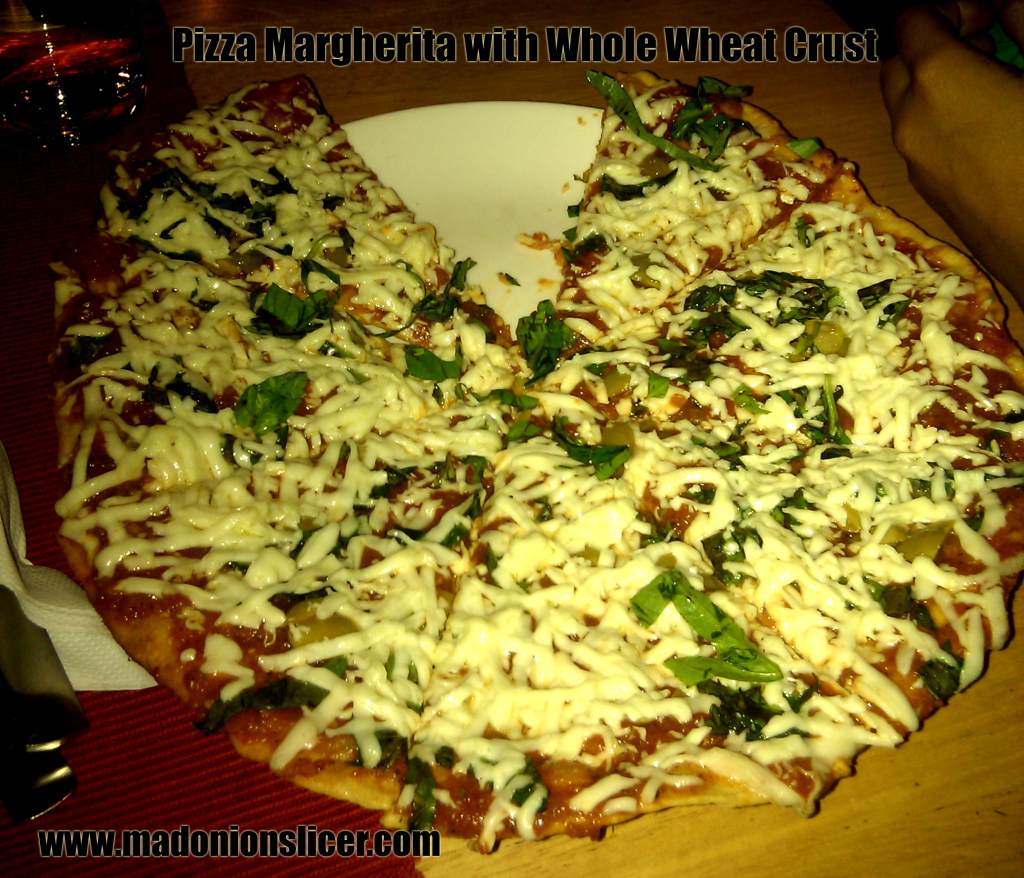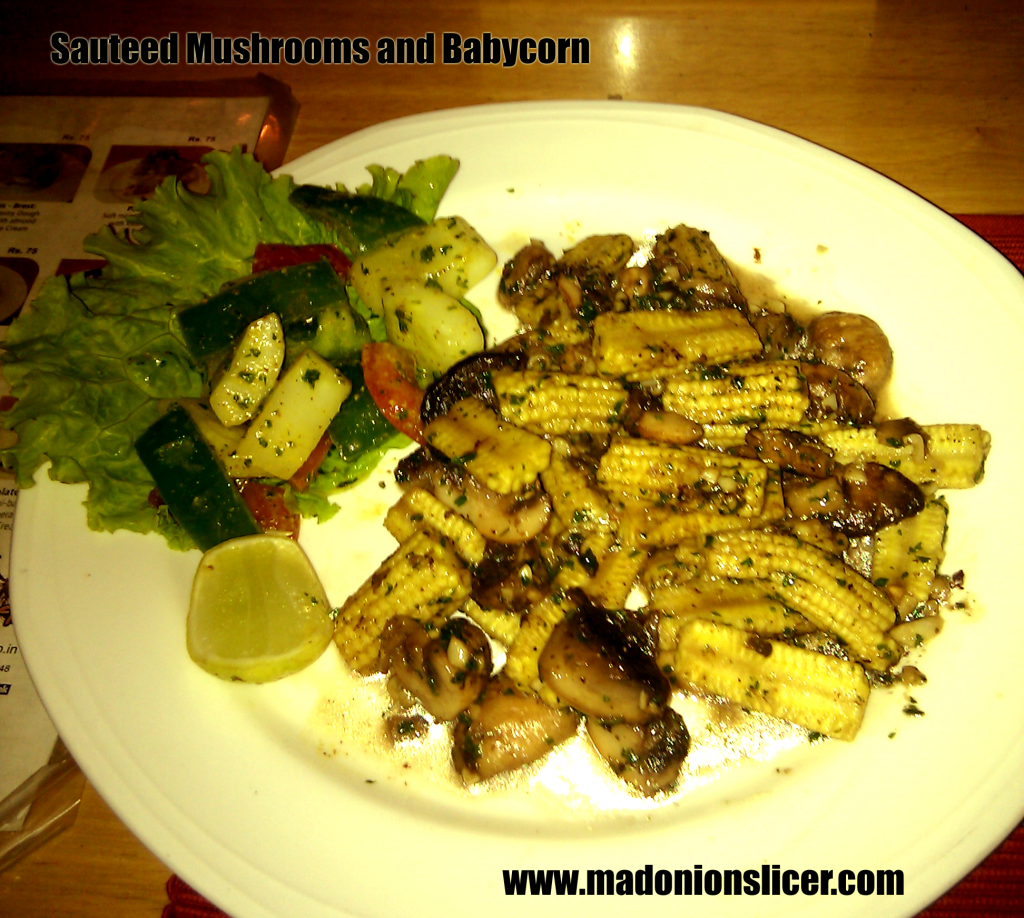 I was very full after all this, but the desserts beckoned. Their chocolate fondant is famous, but since they'd run out of it yesterday, we got a portion of Pavlova and made the best decision of 2011 thus far. The dessert that showed up was a true masterpiece. The delicate crust of this meringue cake was so beautifully finished, I actually had to think twice before breaking in and taking a bite. They were generous with the fruits and the cream and the all round taste of this dish was simply excellent. The multiple textures of the Pavlova also did a lot for me. Full as I was, I could have gladly put one more away.
Fun Fact: The Pavlova was created for Russian ballerina Anna Pavlova, in the early twenties. Lucky she had a decent last name. Imagine eating a dessert named Ganapatiraju. Or Bhatavadekar. Or Rastogi.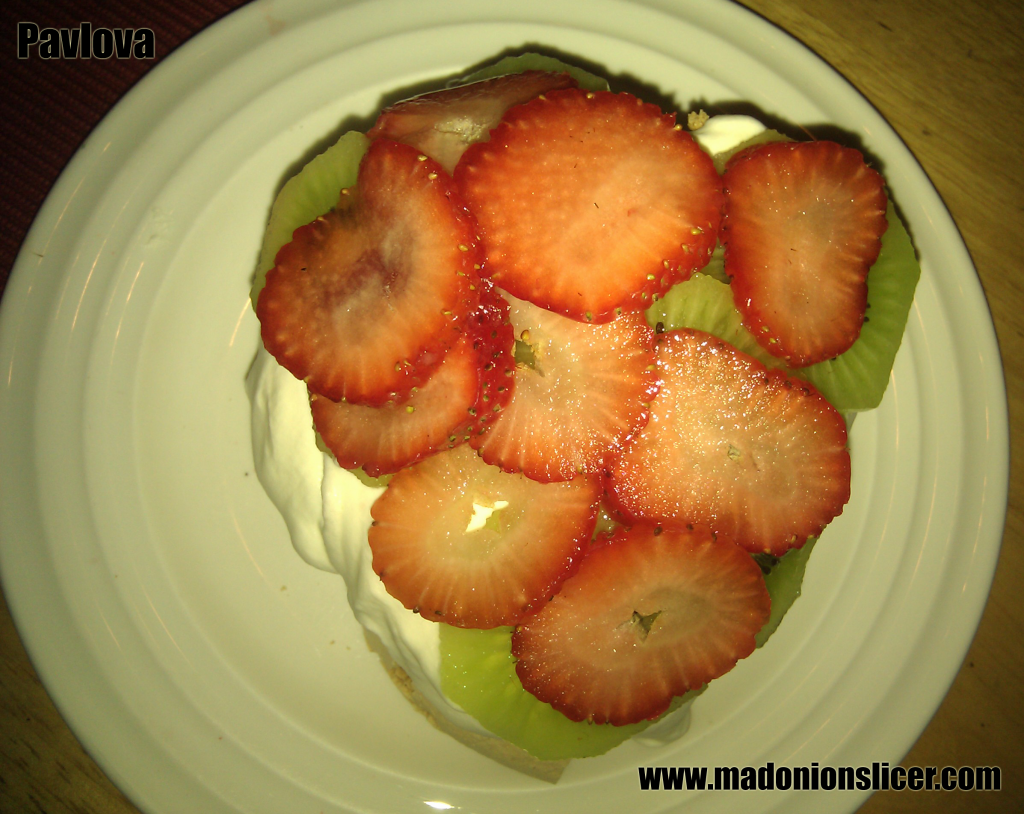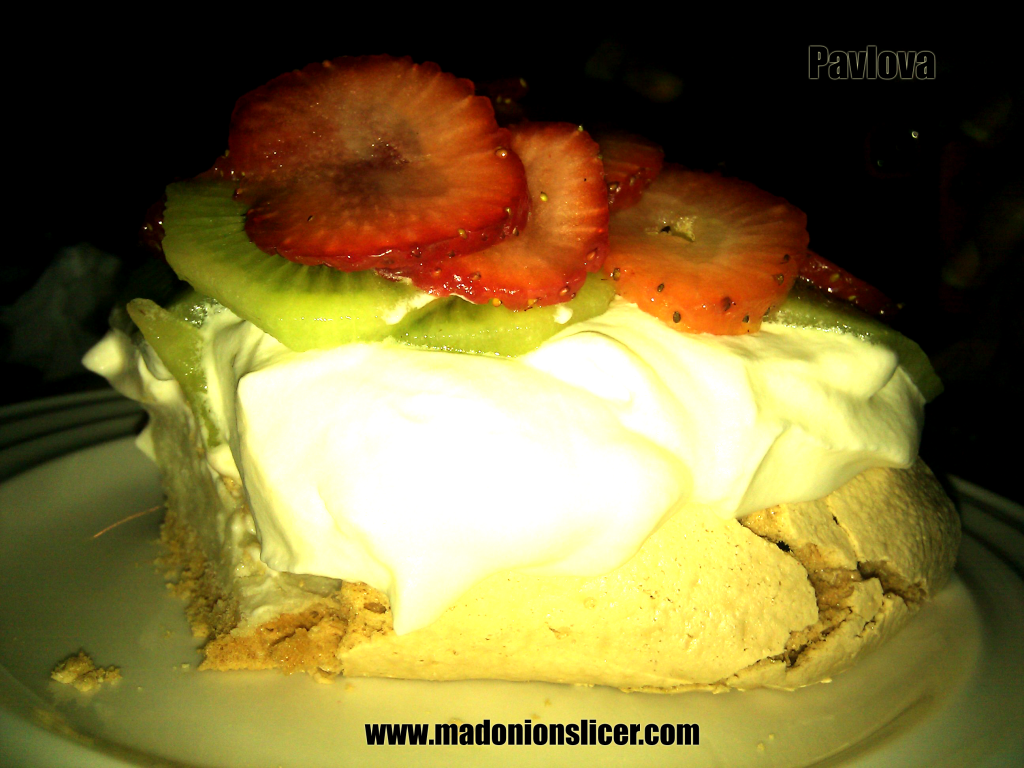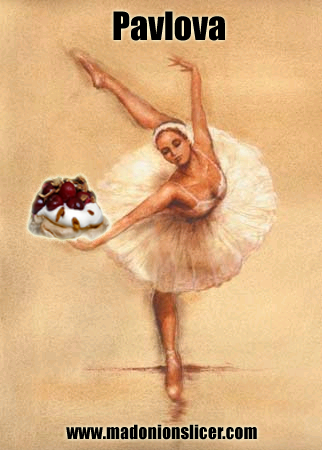 Road Trip is a nice little place located just off the 1st main on the 100 ft Road in Indira Nagar. We paid 800 bucks for this meal and it was totally worth it. Service could be a little better I guess, but I'm really keen on going back again.
In other news, I'm sad that Master Chef Australia has come to an end. Star World has deemed a shitty show titled the Bachelor, as a fitting replacement. Followed by Burn Notice, it looks like Star World's run in the sun has finally come to an end. I've taken to watching movies post dinner and caught The Dark Knight (again) last night. Now this is one of my favourite movies of all time, but yesterday, I came upon a part that struck me as just plain dumb. It's the part where Batman is made into an outlaw, and Commissioner Gordon decides to destroy the Bat Signal.
With a heavy heart, Govardhan Chacha takes an axe to the bat-signal, sighs and unnecessarily chops the whole damn thing into veg Manchuria sized pieces. I felt like screaming at the TV – "Just take out the stencil, you dumb fuck! You're ruining a perfectly good spotlight!" I'm sure that light must have been expensive. Don't tell me it couldn't have been used later at the Gotham City Star Parivaar Awards! Anyway, until Star World gets these kidney stones (The Bachelor and Burn Notice) out of their ureter [Haha.. 'Burn' Notice. Get it?], it looks like I'm gonna be watching a lot more post dinner cinema. Who knows what I'll catch today? No. Wait. That sounds like something a rubber-less tourist would say in Thailand. Rephrased – Who knows what subliminal errors of cinema I shall chance upon this evening?
Over and out! 😀