Inspired by the '3 Idiots' line of t-shirts recently launched by Pantaloons and Vinod Chopra Films, the creators of the 2007 blockbuster Jab We Met have decided to do something similar. In a country with a population as huge as ours, this can only be described as a stroke of genius. This product should have been in the market a lot earlier, but you know what they say, better late(x) than never! Although, I do know a few people who'd say better never than late! 😉
Ladies and gentlemen, I give you Shahid Kapoor in the latest ad for Jab We Mate condoms. Bollywood meets birth control!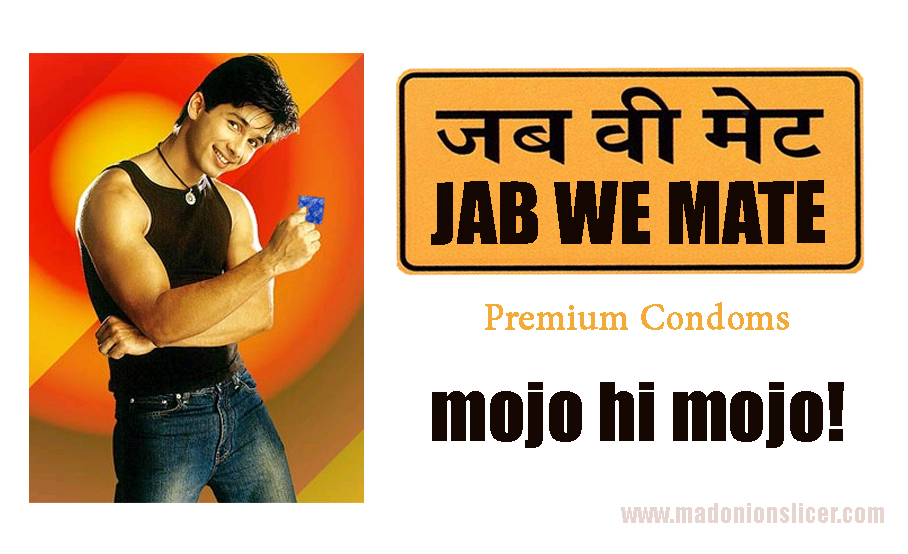 If you don't get the tag line, watch this –
Over and out.