There are tons of Butter Chicken recipes out there. I've tried at least 6 different variations, and think I've finally arrived at my favourite. Here goes: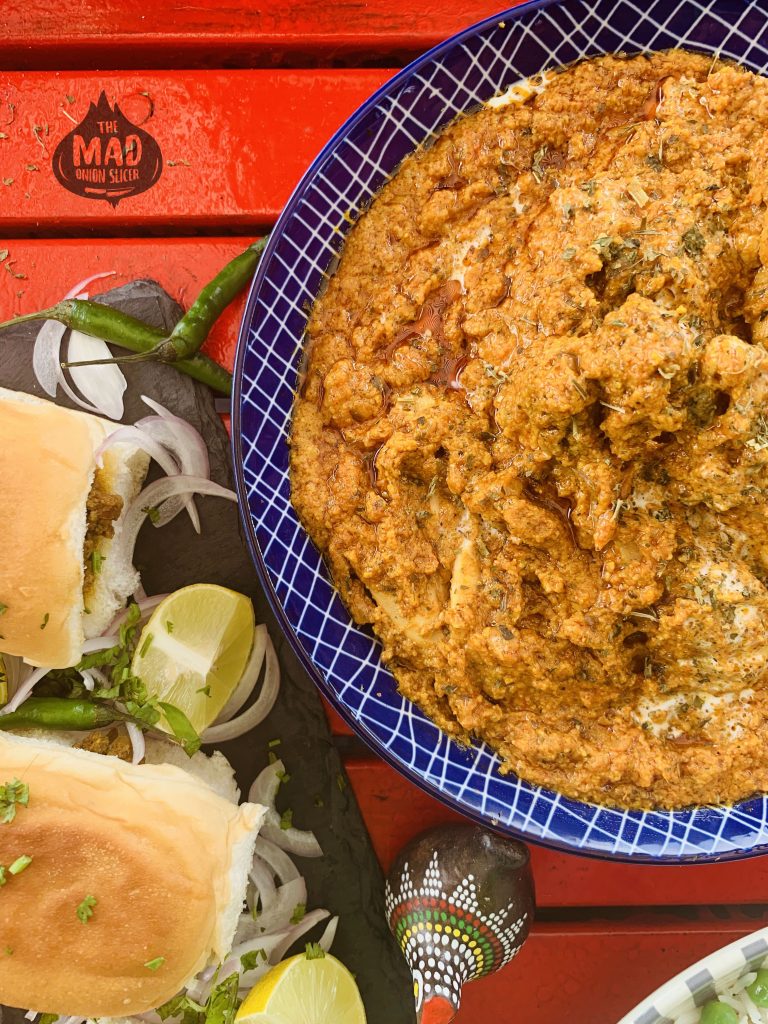 THE CHICKEN
Marinate 500 gm boneless chicken cubes in 3 tbsp yoghurt, 1 tbsp Ginger Garlic paste, salt, 1 tsp red chili powder, 1 tsp Garam Masala powder & the juice from half a lime. Mix well and set aside for at least 30 min
When you're ready to cook, heat 1 tsp canola oil + 1 tbsp butter in a heavy bottomed pot. Add the chicken, and all the marinade and cook on high heat till you see a nice brown sear on all sides. Should take about 5 min.
Turn the heat down to medium, and let the chicken cook. You can add a splash of water if it's looking too dry but ideally the yogurt should give you all the liquid you need. The chicken needs to cook for 10 min.
Once the chicken has started to fall off the bone, turn off the heat and let the dish stand.
THE GRAVY
In a pan / wok, heat 1 tsp canola oil + 1 tbsp butter. Using oil and butter together will prevent the butter from burning.
Add one large chopped onion, two chopped large red tomatoes or 1 can of tomatoes, 12 – 15 soaked cashew nuts, 2 tbsp watermelon seeds, 1 tbsp Ginger Garlic paste. Cook till the tomatoes look mushy and break down completely.
Cool and puree this mixture in a blender. If you want a really fine gravy, pass the puree through a strainer. I like a little bit of texture to my curry so leave it as it is.
Heat 1 tsp oil + butter in a wok and add all the puree
Add 1 tsp Turmeric, 3 tsp of Kashmiri Red Chilli Powder, 1 tbsp Coriander Powder, and 1 tsp of Garam Masala powder. Keep stirring on high heat for at least 5 min. Things will splutter, but that's okay.
Add 2 tbsp of ketchup. This is optional, but I feel like the ketchup has nice hits of sweetness and acidity and rounds off the dish quite well.
Add 1 tsp honey and cook the mixture till it looks rich and shiny.
Toast 1 tbsp Kasuri Methi (dry fenugreek leaves) in a dry medium hot pan for 2 min
Gently crumble the Kasuri Methi (dry fenugreek leaves) on top
NOTE: It is super important that you use Kashmiri Red Chilli for this dish. This chilli is low on heat and big on colour, and it what gives Butter Chicken that lovely shade of orange.
THE ASSEMBLY
Add the cooked chicken to the gravy. Be damn sure not to waste any of those glorious juices in the pan, okay?
Mix gently on medium heat, and check seasoning.
Add a dash of cream and turn off the heat.
THE SMOKE (DHUNGAR)
This is where things get really interesting
Heat a small piece of charcoal on a open fire
Once glowing, put the charcoal into a little steel / clay bowl and very carefully place the bowl inside the dish of Butter Chicken
Pour 1/2 tsp ghee on top of the coal and immediately put a lid on the dish
The dish will fill up with smoke and start infusing the Butter Chicken with that wonderful Tandoori aroma
Open the dish once all the smoke has disappeared
Garnish with a final dusting of Kasuri Methi, a drizzle of cream, and serve with Naan or a simple rice dish like Onion Pulao or Peas Pulao.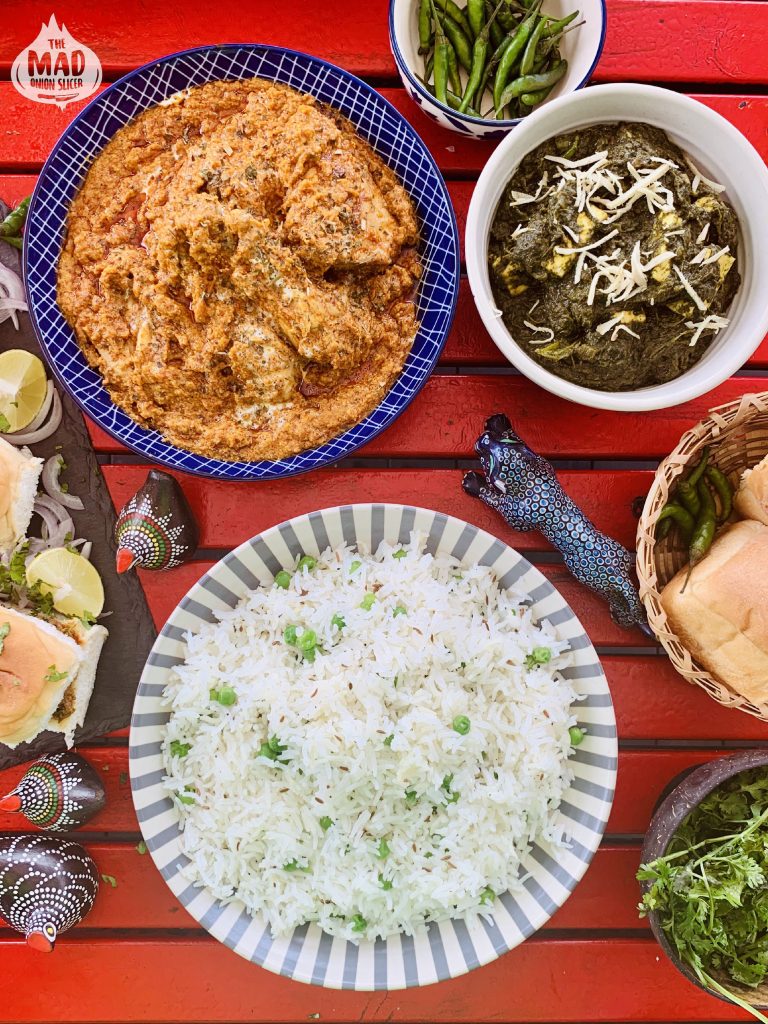 If you're in the US, you can find links to purchase these ingredients here: https://www.amazon.com/shop/madonionslicer?listId=JD33B1CDF096
Over and out!