Probably the greatest thing to happen to carrots, you guys. This dish tastes best with red carrots but they're somewhat hard to come by in Singapore, so I used regular orange carrots.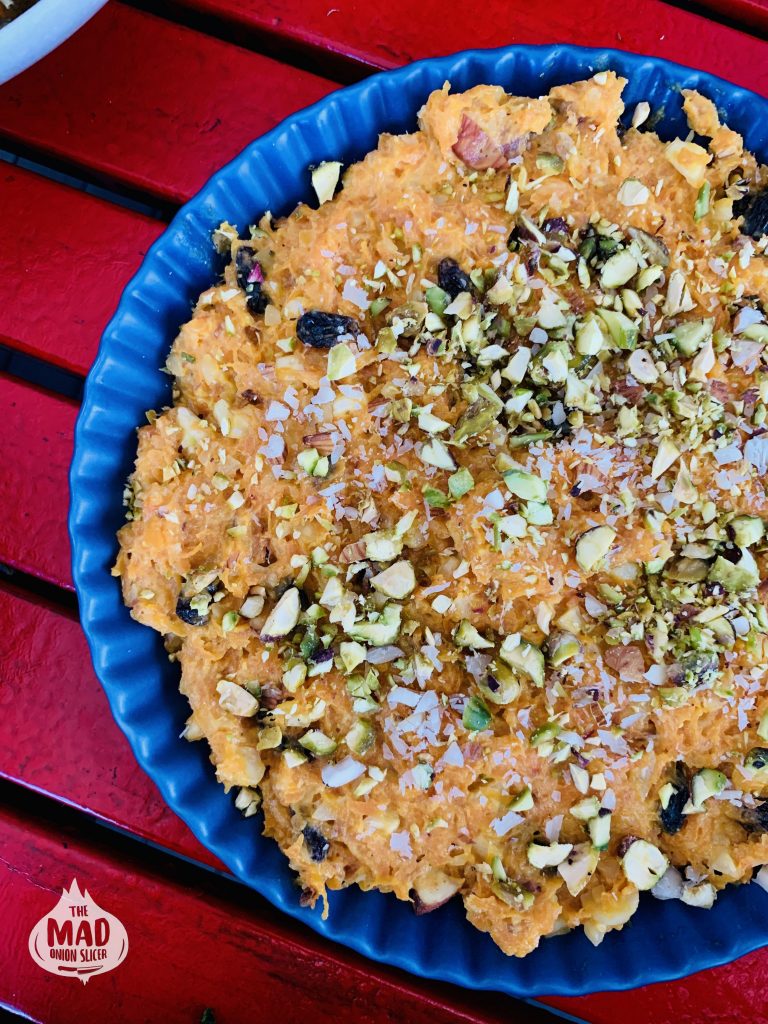 Heat 2 tbsp ghee in a heavy bottomed dish, and throw in 300 gms of grated carrot about 3 cups worth.
Cook for 5 min on high, constantly stirring
Add 1 cup of whole milk to the pot and bring it to a boil
Add 2 powdered green cardamoms or 2 drops of cardamom extract and mix well.
Cover with a lid and cook on medium heat for 10 min
Open the pan and add 1 tbsp of condensed milk and 1 tbsp of sugar. Mix well. The sugar is optional – you decide how sweet you want to make this.
Grate in, about 25 gm of Khoa / Mawa / concentrated milk to the pan. If you can't get hold of Khoa, use a tablespoon of powdered milk, or just skip it altogether.
Add a cup of chopped cashew nuts, chopped almonds and raisins
Mix well to combine everything and cook your halwa down till most of the liquid has evaporated.
Transfer to a dish, and garnish with slivered almonds and pistachios
Serve warm. Eat with a small spoon to make it last longer.
Over and out! 🙂