Wow. This has got to be one of the worst cases of writer's block I've faced in a while. After so many weeks of sheer blankness, I finally managed to motivate my carcass today to write something. This may not be my best work, but I need to start chipping away at the (writer's) block so here goes. I'm gonna write about something I made last week. Chicken 65 it is. I'm a big fan of this dish at a variety of places but I pompously like mine the best. Don't ask me why its called Chicken 65. There are a whole bunch of reasons and none of them can really be validated. Some say that 65 refers to the age of the chicken (in days) while some maintain that its simply the serial number that the dish enjoys on the menu card of an old restaurant called 'Buhari' in Chennai. Note to self: Look up this Buhari place.
Anyway, I got started with about 750 gm boneless chicken. I gave the chicken a good rub down with some three teaspoons of ginger garlic paste, salt, chilli powder and pepper. Dusted in a good amount of corn flour and worked up a batter to coat the nuggets. I let the chicken sit for about ten minutes and then deep fried them till golden brown.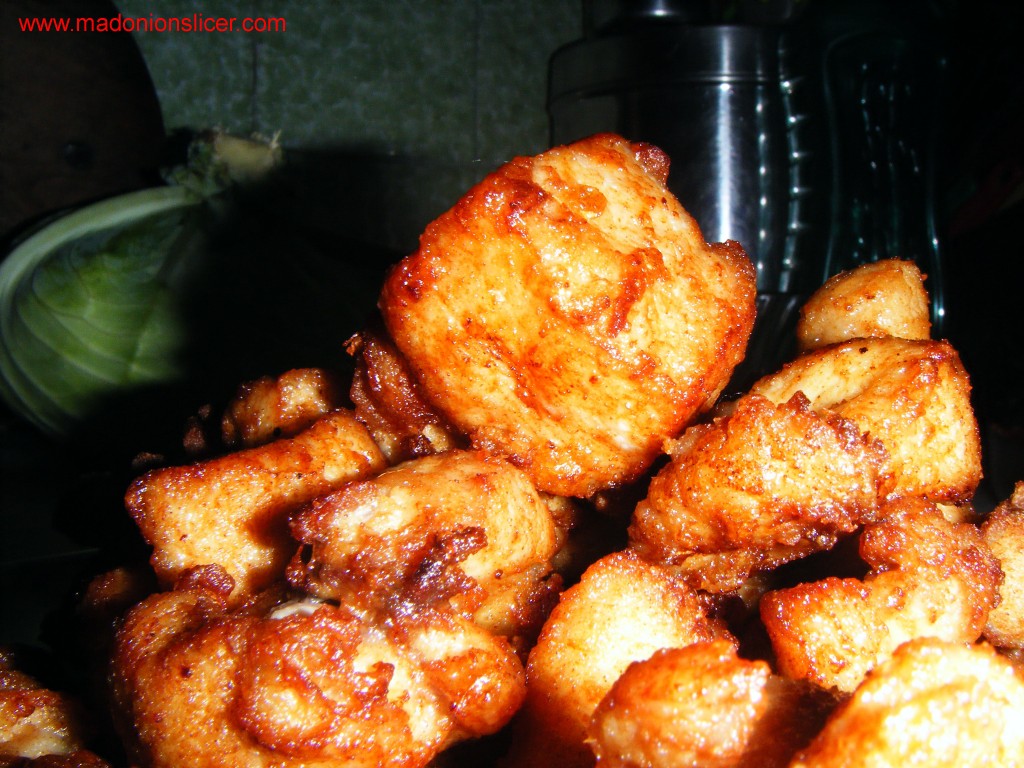 I set them to rest in a plate and then took this picture. Drained off 75% of the oil from the wok and put it back on the stove. Added a teaspoon of shahjeera to the oil and let it crackle. Tore up a handful of curry leaves and chucked them in, followed by around fifteen slit green chillies. I gave the whole thing a good stir on a high flame and then added two bunches of chopped coriander. I really let the whole mixture come together in the wok and worked it till the aromas tickled my eyebrows and it really started to look good to me. Now here's where Chicken 65 gets interesting. In a touch that is truly South Indian, the recipe demands that you add a few tablespoons of curd to the wok.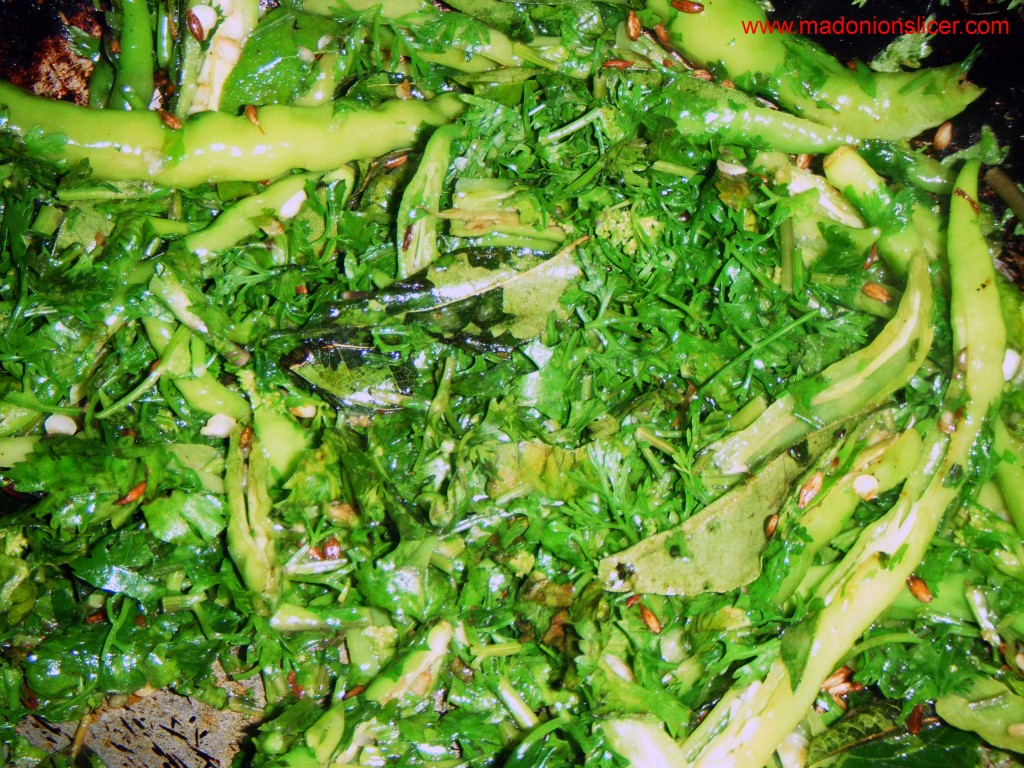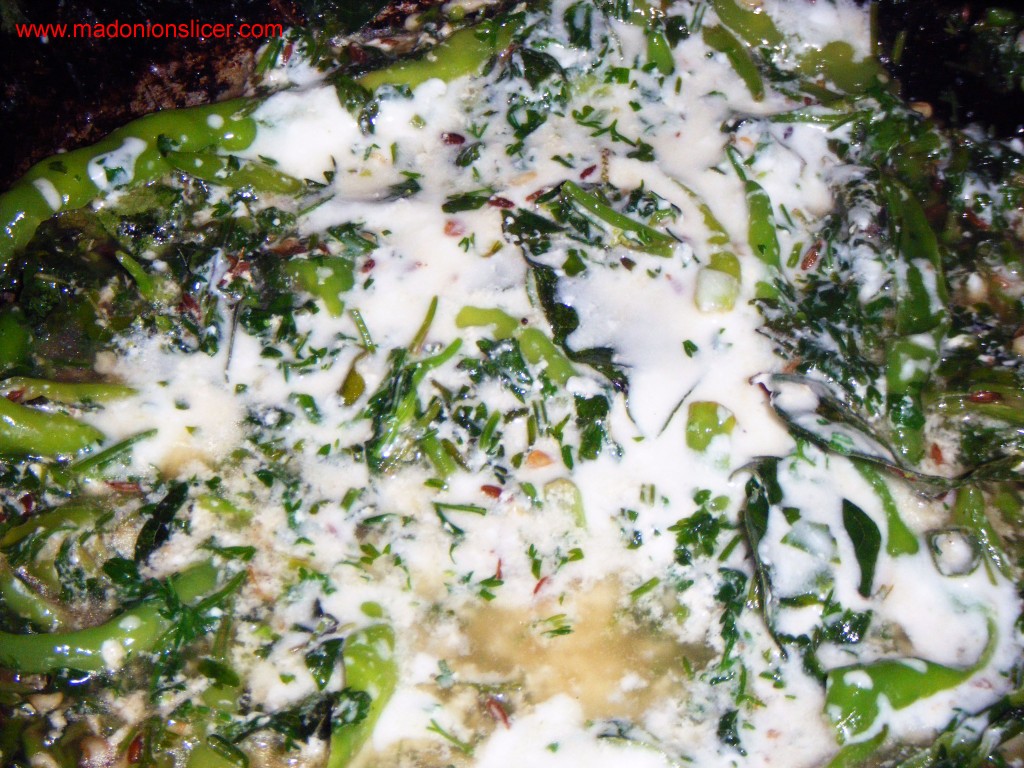 I like my 65 fairly wet so I tipped in a whole cupful of curd and worked it into the mixture in the wok. I also added some food colour jesht for effect. Totally optional of course. Finally added the deep fried chicken nuggets to the wok and gave the whole thing  a royal toss up. FYI – A royal toss up sounds something like this – Shick shick shick shick.. Wapoosh. Clunk. Adjusted seasoning, mixed it all up and took it off the fire.  Like I said earlier, I like my Chicken 65 a lot. It goes down well as a snack and makes a brilliant accompaniment to dal-chawal as well. I know its looking kinda pink in the pic below but thats only because I used the wrong shade of totally optional food colour. 😀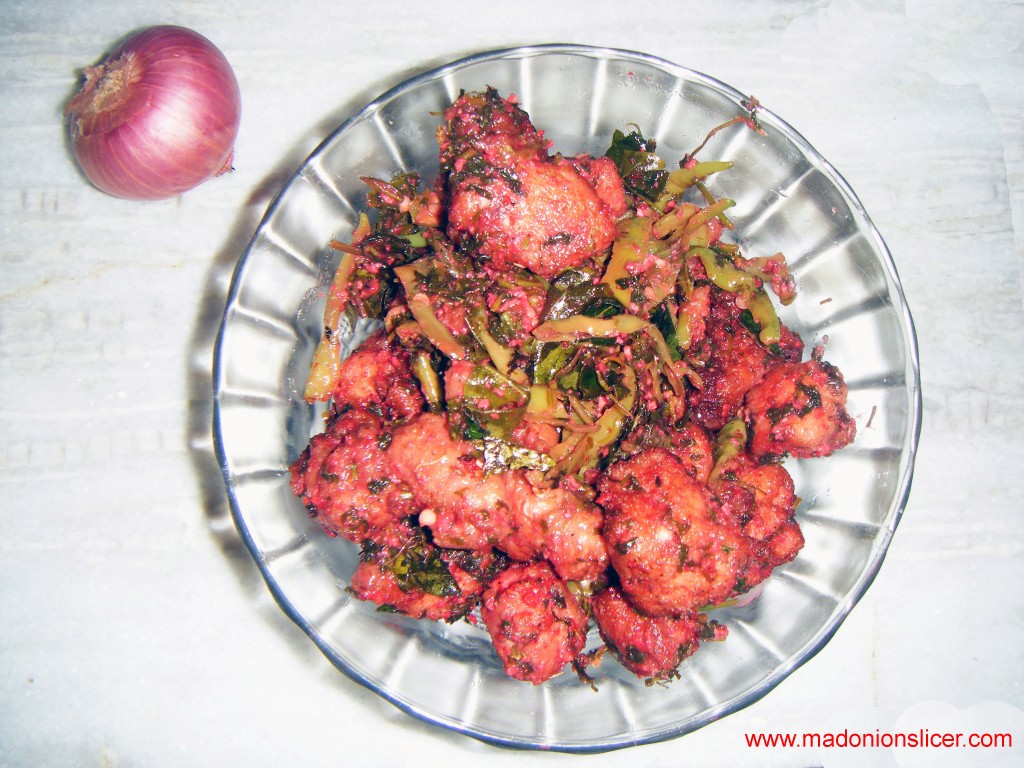 In other news, I watched a play called 6. It was staged by a group called Dramanon and it totally delivered. I thought their approach was very professional and the acting was perfect. Very highly recommended, folks. The next time they're putting up something, go, buy and ticket and watch. It'll be time and money well spent.
Thats it for now.
Over and out. 😀