Cooked some keema today. Got some fresh mutton mince from Green Chick Chop in Kalkaji, and got things started. First, I put on UFC159. Chael Sonnen fought Jon Jones for the light heavyweight belt today and I wanted to watch every minute of the much anticipated PPV. The first fight on the card was Jim Miller vs Pat Healy – a clash between two rather similar looking lightweights. Healy surprised the world in his second UFC debut and choked out the super talented Miller. Next fight was a snoozer between Phil Davis and Vinny Maghalaes. I decided to give it a miss and get started on lunch.
Heated up some oil and tossed in the following whole spices:
Black cardamom: 2
Green cardamom: 2
Cummin seeds: 2 teaspoons
Dried ginger: 1 inch
Cloves: 5
Cinnamon: 2 inches
Bayleaf: 1
Dry red chillies: 6
Black peppercorns: 10-12
I let the spices crackle and then added two onions chopped small. After this, I poured myself a nice big Blackout. This is a nice drink that is perfect for a hot summer afternoon. Light, refreshing and won't let you get drunk and screw up something like cooking lunch.
Ingredients:
Apple Juice – one part
Absolut Citron – 90 ml
Ice
Club Soda – one part
Lemon wedge – to garnish
Glass: Tom Collins
Fill the glass 50% with ice. Pour in about two inches of apple juice. Float in the vodka. Top up with club soda. Toss in a slice of lime and settle down to watch fight.
Went through two of these drinks and watched Roy Nelson beautifully KO the daylights out of Cheick Kongo. Over these 25 odd minutes, my onions gently browned to perfection on a slow fire. I added two tablespoons of ginger-garlic paste and fried it up for a minute. Then added a teaspoon each of turmeric and chilli powder and then tossed in all 750 gm of my fresh mutton mince. Added salt and stirred with enough vigor to make me dizzy. Maybe those Blackouts weren't that light after all.
Anyway, I let the mince cook in the masala for about ten minutes on a high flame. After a bit, there was a good amount of water released from the meat. At this point, I added two chopped tomatoes, four slit green chillies and a cup of beaten curd. Mixed it all up and plonked the cooker lid on. Three whistles, one drink and one Technical Decision for Michael Bisping later, I turned off the heat.
Jon Jones beat up Chael Sonnen faster than it took the pressure inside my cooker to go down. The event was done and Jones was still the champ. Chopped coriander on top would have been a nice touch, but I was feeling lazy. Ate keema with Basmati rice and took a mini-coma till 5 pm.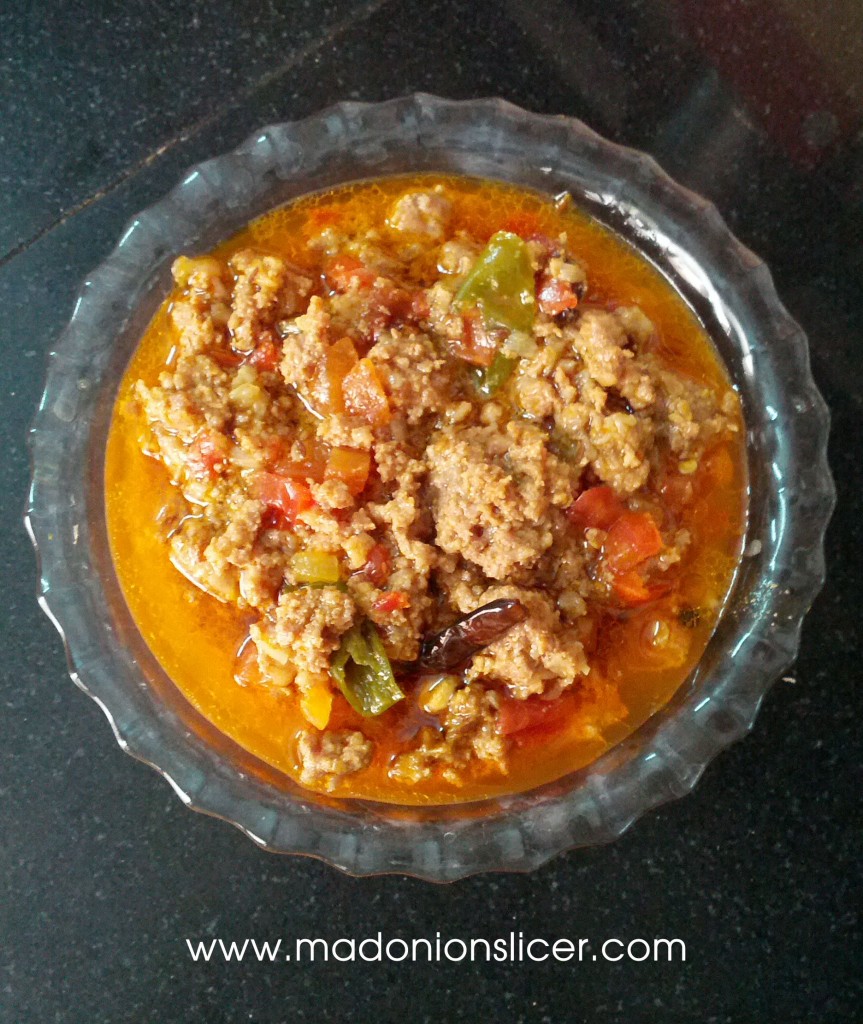 Sunday – just the way I like it.
Btw, Roy Nelson got an extra 65,000 USD for doing this..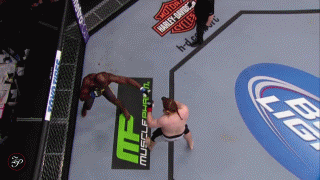 Over and out.
PS: Jim Miller walked out to Bad Moon Rising. Somewhere, Creedence Clearwater Revival superfan Deeksha Shanker spilt a chikoo milkshake and fell off a sofa.