One of the biggest things I noticed when I moved from South India to the North, was how few veggies people use in their non-vegetarian dishes. I absolutely love the food up North, but it's kinda rare to see anything other than spinach or potatoes paired with meat. Down South – especially in Hyderabad – the combinations are endless.
The first time I told some new friends in Delhi that I was cooking mutton curry with drumsticks for dinner, they assumed I was making some non-veg hotchpotch with goat meat & chicken legs. I opened the cooker & they saw the drumsticks (moringa) floating around, and they looked even more surprised! It took just one slightly suspicious bite for everyone to turn into a fan.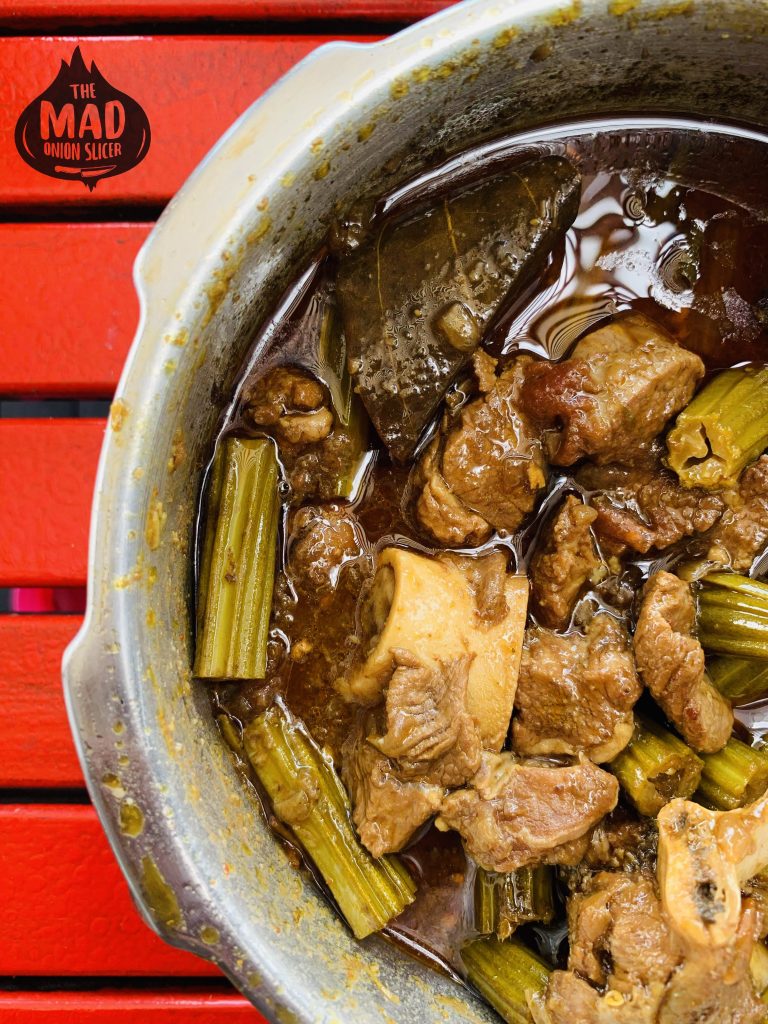 Here's the #recipe for Munakkaya Mamsam:
1. Heat 2 tbsp oil in a pressure cooker. Sesame oil if possible.
2. Throw in 1 bay leaf, followed by 2 chopped onions & 4 slit green chillies
3. Fry the living daylights out of the onions. Once golden brown, add 2 tbsp Ginger-Garlic paste, 1 tsp each of turmeric & Garam Masala, 2 tsp of red chilli & 3 tsp of coriander powder.
4. Cook till the oil leaves the sides of the pan & the stuff in the pan looks shiny
5. Add one chopped tomato & cook for 2 min. It's okay to leave this a little chunky. The masala is cooked now & the pressure cooker with pulverize the tomato in a few min.
6. Tip in 750 gm of fresh mutton. Use mutton on the bone for this, or you won't get a nice soupy gravy.
7. Add 1 tbsp of tamarind paste & salt
8. Mix with centrifugal force, add half a cup of water & slam the cooker shut
9. Cook till the cooker hurls abuses at you thrice. Turn off & let the pressure go down.
10. Open the cooker & add 3 drumsticks cut into smallish pieces. How smallish? The size of a Reynolds Fine Carbure 045 pen cap. That smallish.
11. Pressure cook again. This time for just 1 whistle / obscenity.
12. Let the pressure go down again & open in about 20 min.
13. Serve with rice & watch everyone's pupils dilate as they come to terms with what's happening to their taste buds.