Here's a quick and easy recipe for Ghee Rice that I make very often to go with my South Indian curries. I like it because it uses cooked rice, and is just so damn quick to throw together. Here's the recipe: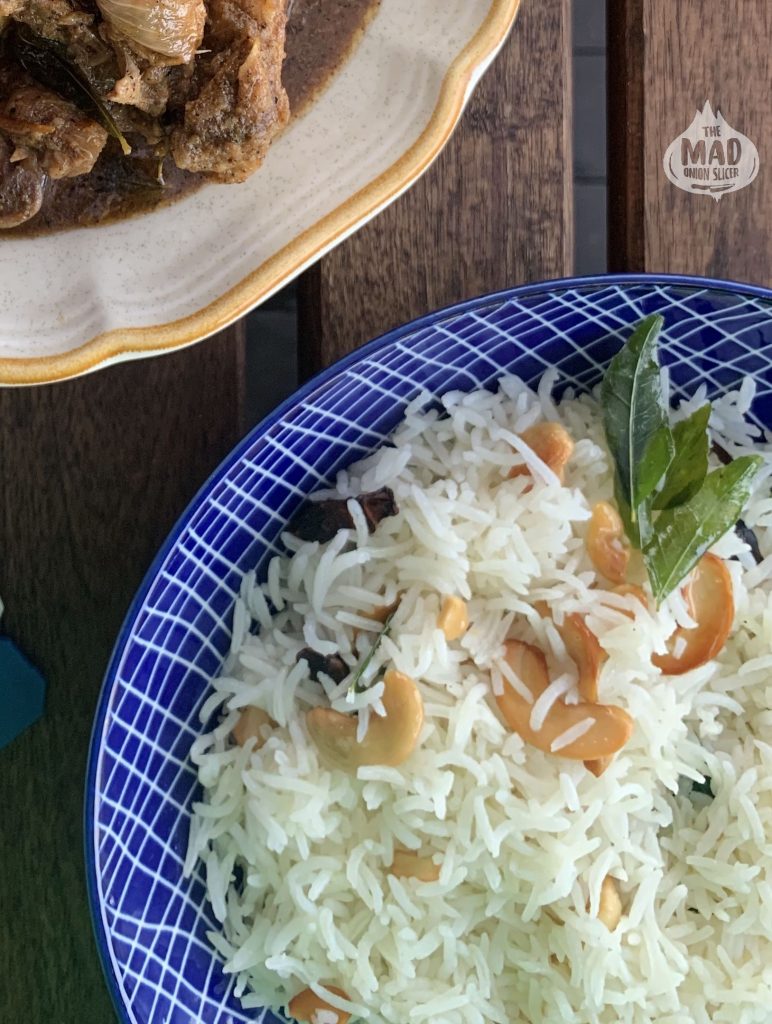 Heat 2 tbsp ghee in a wok
Throw in 2 star anise, 1 piece of cinnamon & 15 cashew nuts and cook till the cashews turn light brown.
If you like raisins, throw in 15 of them too and you'll get that sweet & sour tang. Cook for 15 seconds.
Add 2 sprigs of curry leaves
Chuck in two cups of cooked rice
Add salt & toss well
Serve warm. This goes great with anything that packs a punch, like my Pepper Chicken. Or Mike Tyson.
Over and out.