Cooked a pretty nice dinner last night. We had a couple of chicken breasts in the freezer and wanted to make something quick, but interesting.
Ingredients:
Boneless chicken breast – 2 (about 200 gm each)
Pistachios – half a cup
Sesame seeds – quarter cup
Garlic powder – 1 tablespoon
Tennis ball – 0
Salt and pepper
Paro quickly shelled the pistachios while I 'butterflied' the now thawed chicken breasts. In case you're wondering what butterflying is – it's a simple technique where you place your hand on the chicken and use a sharp knife to slice sideways and reduce the thickness of the piece of meat. You stop when you're almost at the end, and then open the chicken up along the fold. The meat will cook more evenly, and you'll have more surface area to expose to the heat. My Kyocera Santoku knife was perfect for the job and I ended up with two nice pieces of meat. Here's a quick video on how to do this.
I seasoned the chicken with salt and pepper and set it aside. Chucked the pistachios and sesame seeds into a blender and blitzed them up. I then added a generous amount of garlic powder and massaged it into the chicken. Man, I love garlic. It's probably one of my favourite ingredients to work with. You can tone it down if you want, but definitely add some.
I transferred the nut mixture to a plate and began to dress the chicken up. I pressed each breast firmly until I was satisfied that… No. Wait. Let me rephrase that. I pressed the chicken down against my nuts. No. NO. That's not working either. I covered the chicken with the pistachio and sesame mixture and ensured that every bit of the meat was coated. I let it rest for a bit and, drizzled a few drops of olive oil onto a baking sheet.
Moved the chicken onto the baking sheet and plonked it into a pre-heated oven at 180 degrees C. While the chicken was doing it's thing, I decided to make a sauce to go with it. Again, I kept this super simple – and somewhat healthy as well.
Ingredients:
Yogurt – half cup
Lime – half
Fresh dill leaves – one tablespoon, finely chopped
Coriander powder – half teaspoon
Salt to taste
Macbook charger – 0
Mixed all the ingredients up in a bowl and whisked till the consistency was smooth and creamy. You can totally use Greek yogurt for this. I didn't have any, so had to work a bit.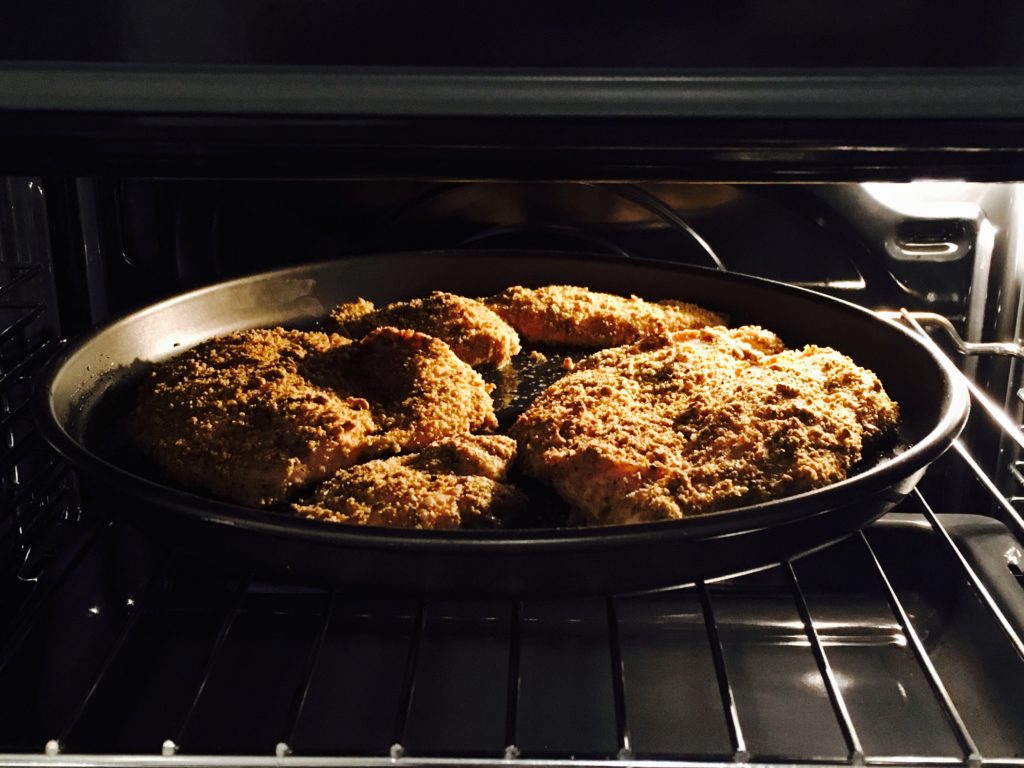 15 minutes later, the oven went ding, and I took the chicken out. Served it up with the Coriander – Dill Sauce on the side, and was generally very happy with the results. Remember not to cook the chicken any longer than 15 min. You want it to be nice and succulent, and overcooking really kills that.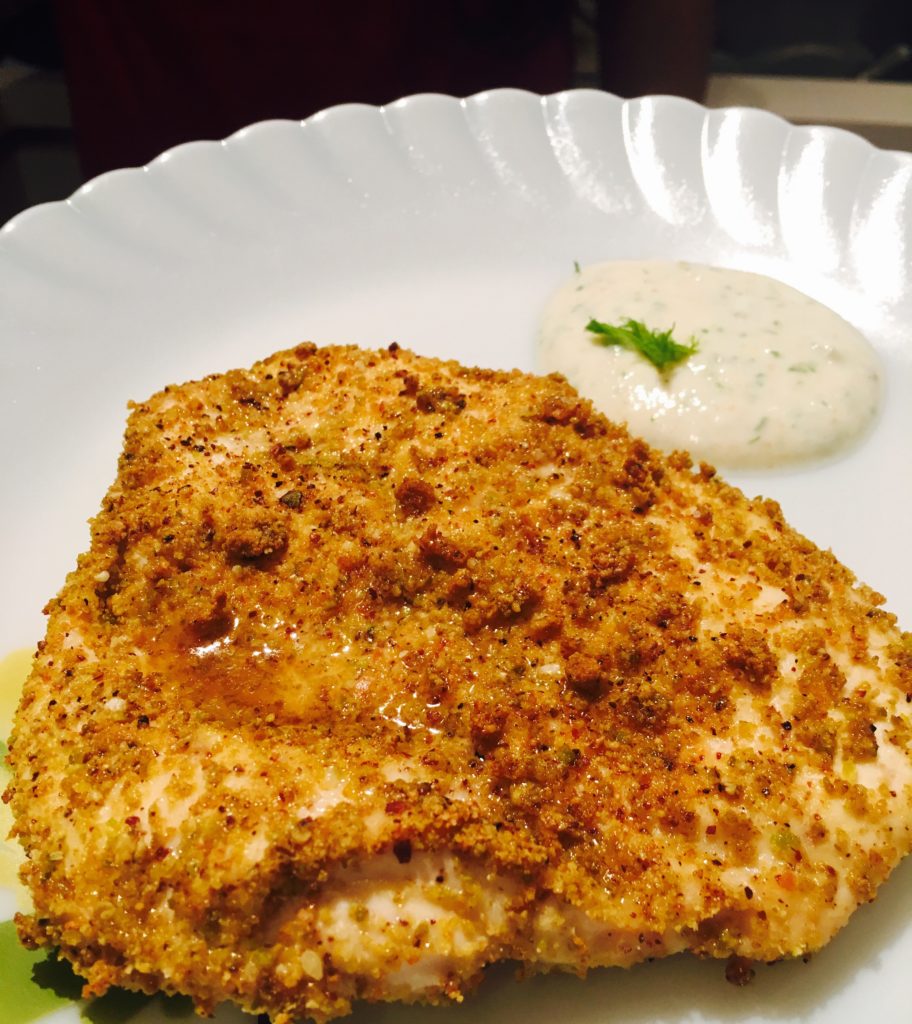 I would have liked to do some veggies on the side, or at least serve it up on some sautéed greens, but we were pretty hungry last night and skipped the veg altogether. I also wish I'd taken better pictures. Oh well. Next time. Give it a shot and let me know what you think.
Over and out!