I go through these phases when I get a little obsessed with an ingredient, and I want to use it in every damn thing I cook. Last week, it was black pepper. I'd felt a slight cold coming on early in the week, and in attempt to get my sinuses to behave, I made myself a bucket of chai with a dash of freshly cracked black pepper. The pepper chased away the cold symptoms immediately but my taste buds were tickled and the hunt for a nice pepper recipe began.
I decided to make Pepper Chicken Chettinad – a recipe I haven't cooked since I was in catering school a good twelve years back. The first thing I did, was marinate the chicken for a good two hours or so.
Ingredients:
Chicken thighs and drumsticks – 1 kilo
Malt vinegar – 3 tbsp
Ginger garlic paste -2 tbsp
Curry leaves – 12 – 15
Ground black pepper -2 tsp
Salt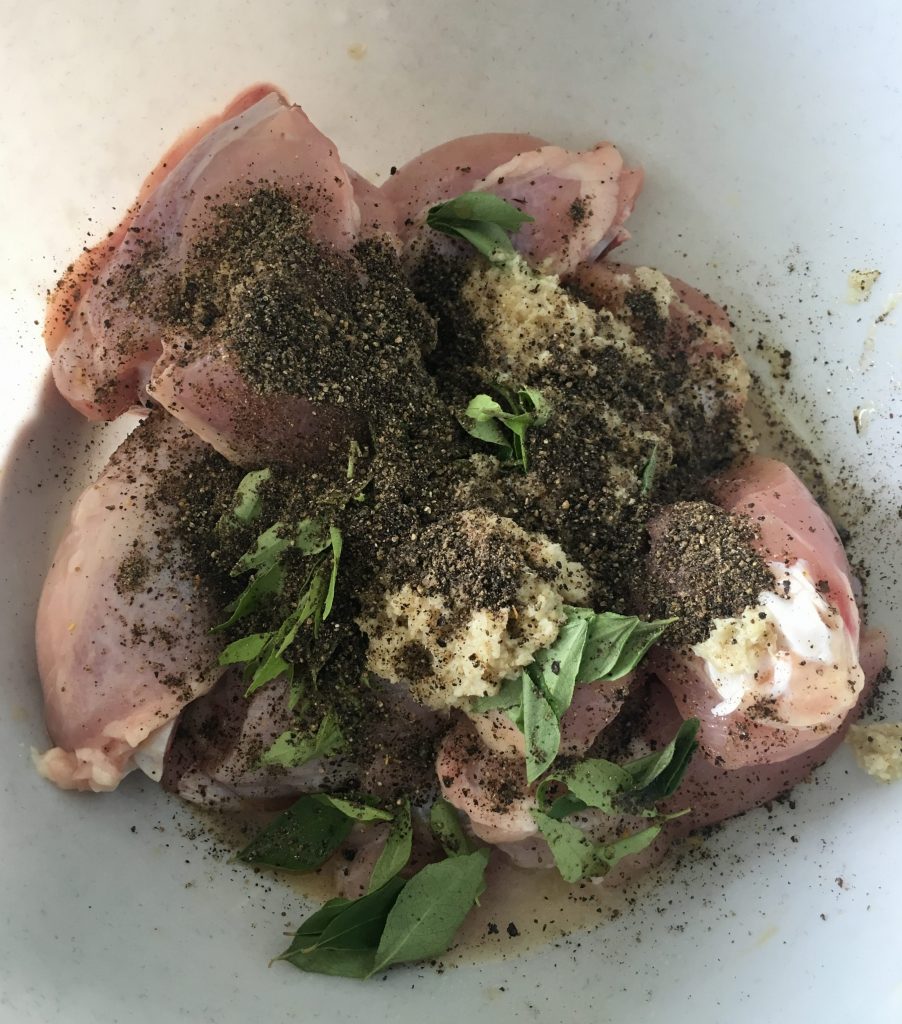 Next, I got started on the Chettinad Garam Masala. I slow roasted the following ingredients in a pan till they were fragrant, and powdered them using a blender.
Coriander seeds – 2tsp
Fennel seeds – 1tsp
Green cardamom – 3
Cinnamon – about an inch
Cloves – 4
Black peppercorns – 2tsp
Dry red chillies – 3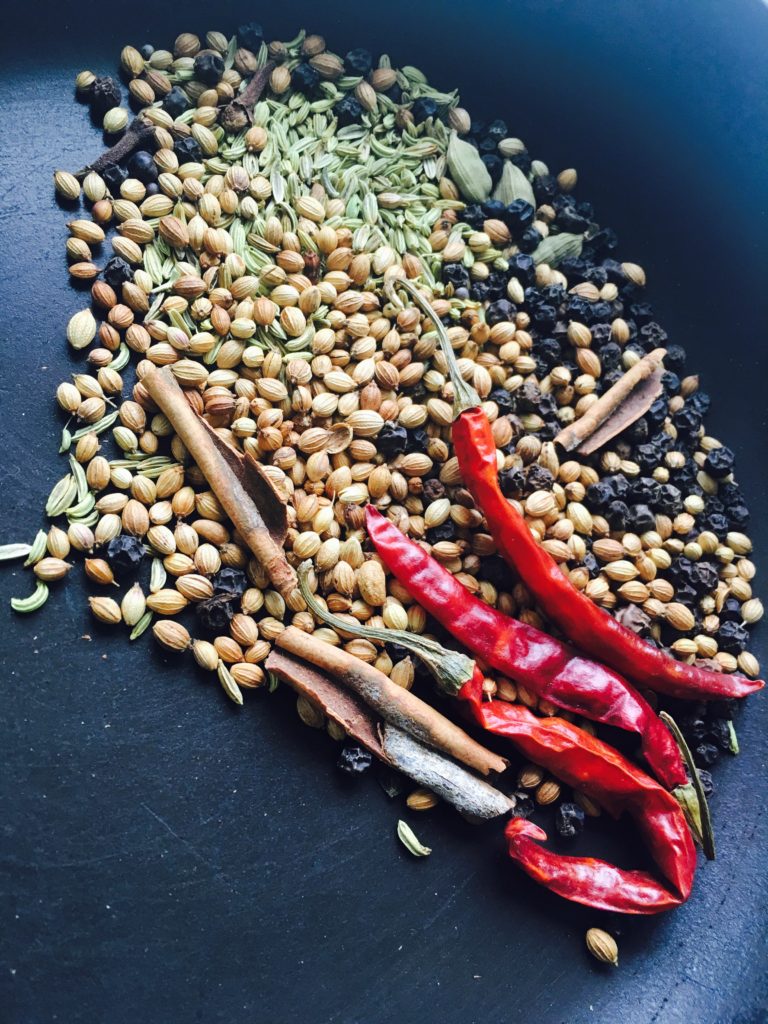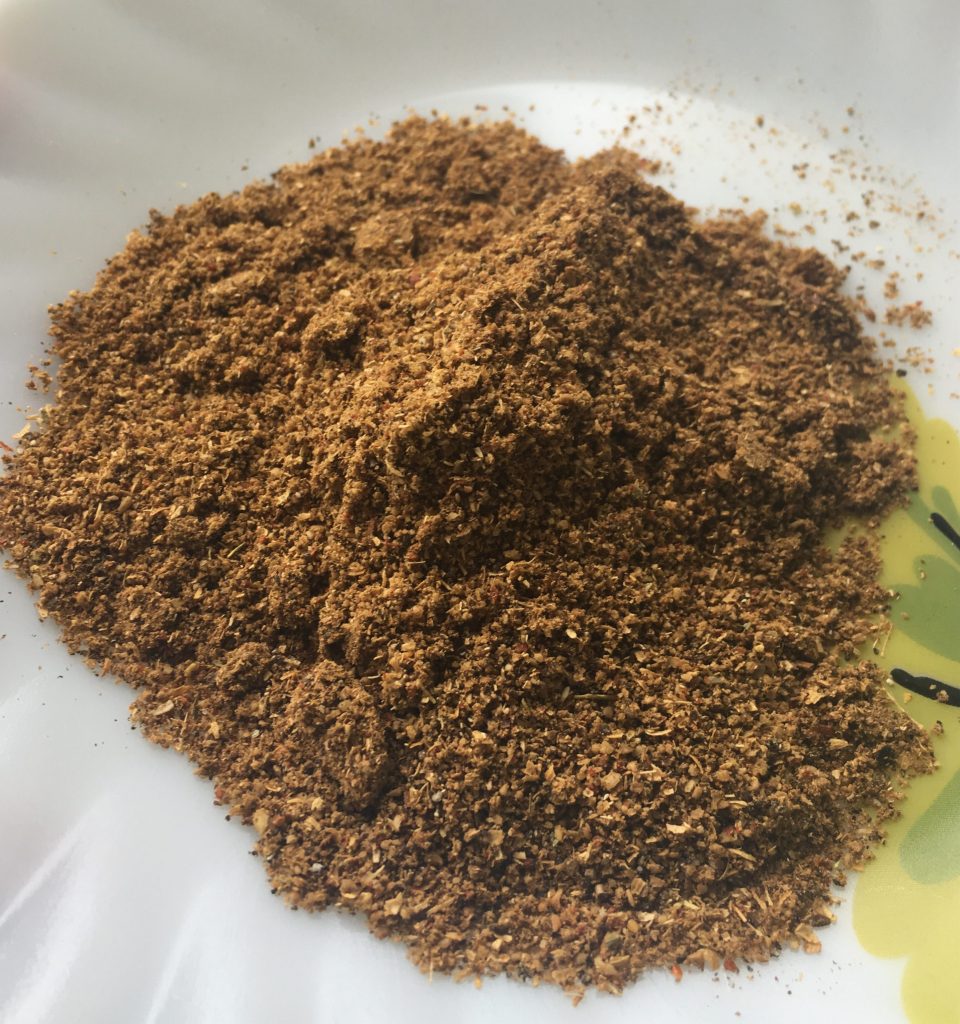 I played a lot of Mortal Kombat X while the chicken was marinating. My old Xbox conked out earlier in the week and I got a new one with the Kinect and everything. MK X is great fun but I am hilariously bad at the game. I still haven't got the hang of it yet and have managed to get walloped by every single character in the game.
Heated up 3 tbsp of oil in a pan, and chucked in half a teaspoon of cumin seeds, another little stick of cinnamon and one green cardamom. I know we've already got cinnamon and cardamom in the slow dry roasted masala, but trust me – the flavours of both these spices are completely different when combined with hot oil. The spices crackled and I added two sliced onions to the pan. Sautéed them till they were translucent. Now keep in mind that we do NOT want to brown the onions here. The end result will be very different if you cook the onions too much.
Added a chopped tomato, and the powdered masala and let the mixture cook till the tomatoes softened up. Remember- we're not looking to 'bhuno' the hell out of this masala, as you would for a nice North Indian curry. I gave the masala a good mixing and then added the marinated chicken. Mixed everything up nicely and seasoned with salt. Turned the heat down to medium, slammed on the lid and went off to play more Mortal Kombat.
Twenty minutes later, I'd been soundly thrashed by a character called Triborg in several bizarre ways. No, seriously – in one bout, Triborg took off her own fucking head and threw it at me. I limped back to the kitchen to check on the chicken.
It was beautiful. I took off the lid and let some of the liquid evaporate. Took a lousy photo and served piping hot, with some steamed rice. Much fun was had and I began to feel a little better about being annihilated so badly on the Xbox.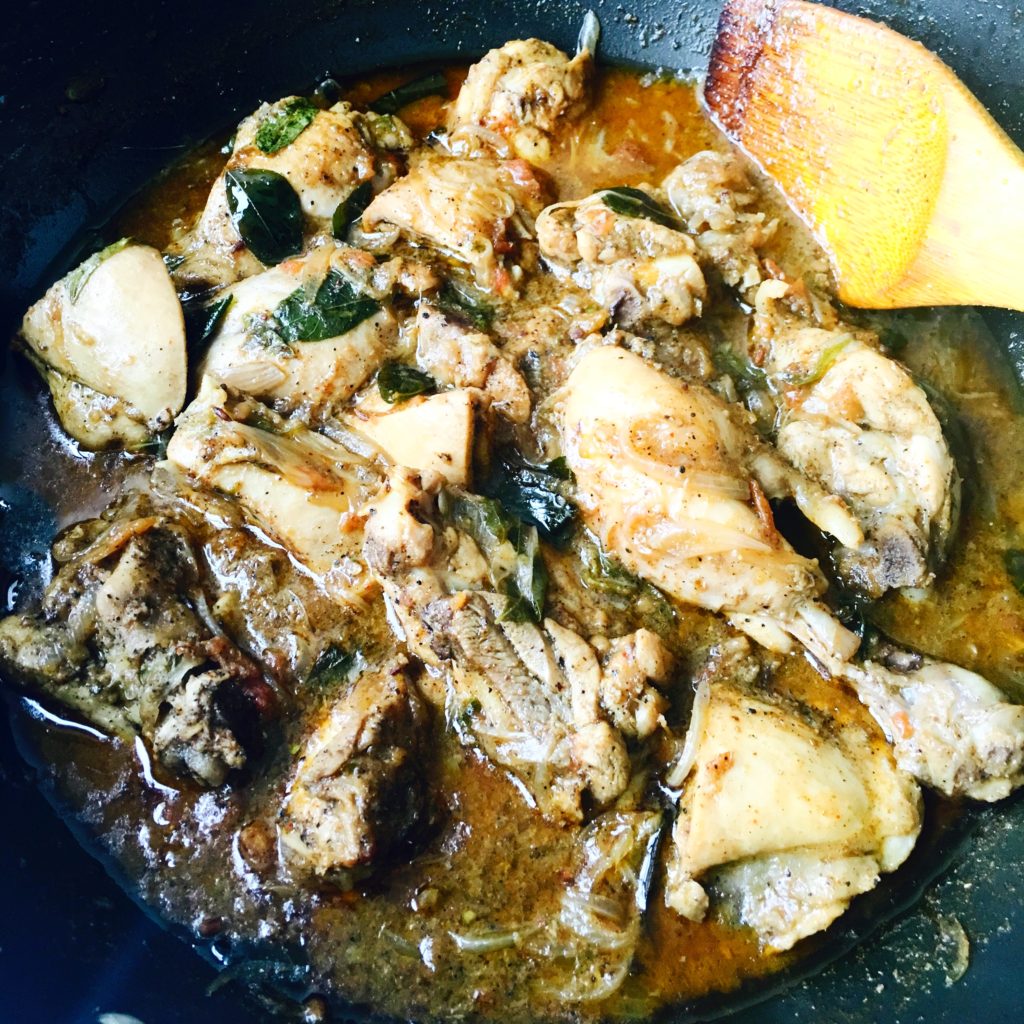 Keys to victory –
curry leaves in the marinade,
the degree to which the onions are sautéed, and
the quality of spices
Give it a shot, and let me know how it turns out.
Over and out!