I'd been wanting to piece together this puzzle of a recipe for some time now, and yesterday it finally happened.
Backstory: My insane cousin Abhinay and I have been eating at this hole in the wall place called Al Shafa in Hyderabad for many years now. We've been going to Al Shafa since we were in school, and the order has always been the same – one Talava (short for Tala Hua) Ghosht, one masala, four rotis and a biryani. Everything on the menu is beef. Everything on the menu tastes fantastic.
The last time I was in Hyderabad, Abhinay and I popped over for a quick bite and I got chatting with the 'Chicha' behind the counter. I tried to put together what he told me, but with chicken. Here's how it went down:
Ingredients:
750 gm skinless chicken (legs & thighs)
2 medium sized onions
200 ml curd
1 tablespoon ginger paste
1 tablespoon garlic paste
1 tsp cummin seeds
1/2 tsp black peppercorns
1/2 tsp turmeric powder
1 tsp Garam Masala powder
1 Hulk sized handful of Kasuri Methi (dried fenugreek leaves)
Curry Paste:
5 green chillies
2 tablespoons poppy seeds
2 tablespoons watermelon seeds
2 tbsp desiccated coconut
I soaked 2 tbsp poppy seeds and 2 tbsp watermelon seeds in some warm water while I hunted for the Kasuri Methi. Took me a good 15 minutes to find the damn thing giggling behind a jar of olives in the fridge, but by the time I was done, the seeds were starting to feel nice and tender. I chucked them in the blender with 2 tbsp desiccated coconut and 5 hot green chillies, and blended the whole thing to a fine paste.
Heated up some sunflower oil and tossed in some cumin seeds and some peppercorns. Once crackling, I added two finely chopped onions to the pan. I gently browned them to perfection and once done, added the ginger garlic paste to the pan. Cooked on a high flame for two min and then added the blended curry paste to the pan. Over the next 20 min or so, I worked the curry paste; constantly adding spots of water to prevent burning and eventually got the whole mixture to release it's oils and leave the sides of the pan. Added some turmeric powder and garam masala powder and cooked some more. With centrifugal force, determination and perseverance, I turned that humble paste into a masala worth writing poetry (or in this case, a blogpost) about. Just when I was feeling like Mr. Miyagi of Karate Kid fame, my thumb touched the side of the pan by mistake and I screamed. It was time to add the chicken.
I tipped in the chicken and seasoned the whole thing with salt. Mixed well and added a cup of beaten yoghurt. I then added two giant handfuls of lightly crumbled Kasuri Methi to the pan. Mixed again, covered with a lid and abandoned the pan on a slow fire. 20 min later, this thing was done. Didn't add a drop of water so it had cooked entirely in the yoghurt and the juices from the chicken.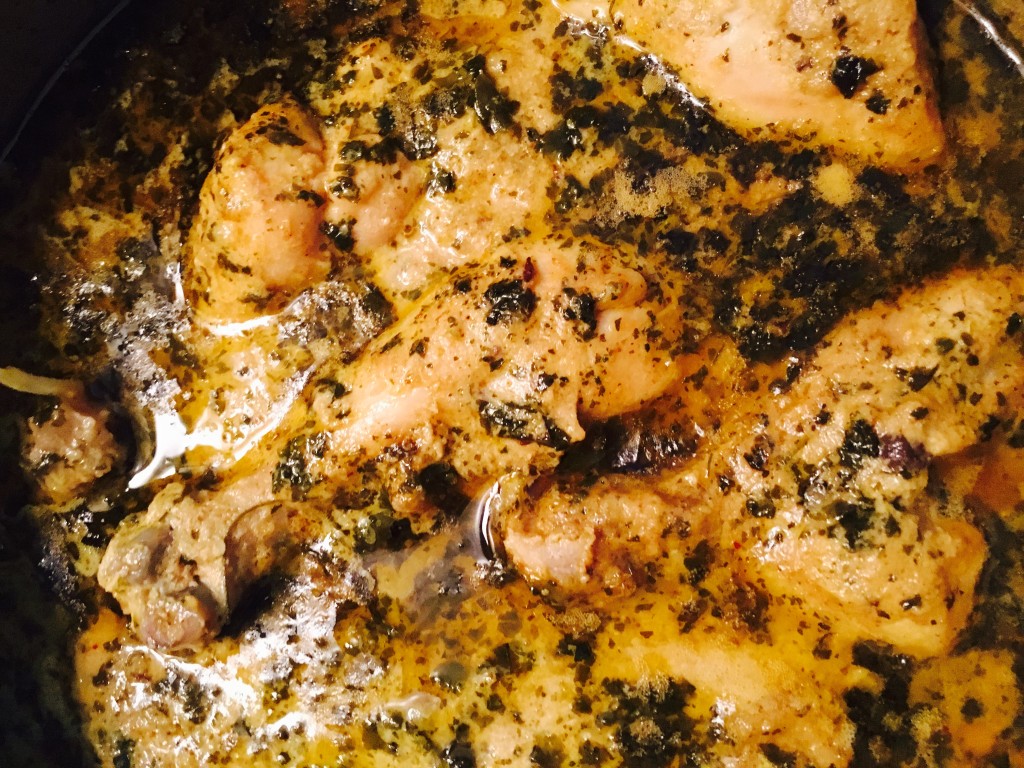 Served it up with Jeera Rice and was met with loud cheers from Paro. I'm just going to be modest and say that my CSAT scores went through the roof on this one. Give this recipe a shot. It's dense yet wonderfully light because of the melon seeds, and is a refreshing change from heavy gravies laced with cashewnut / almonds. The methi is a fragrant slap in the face and this is overall just a really really good dish.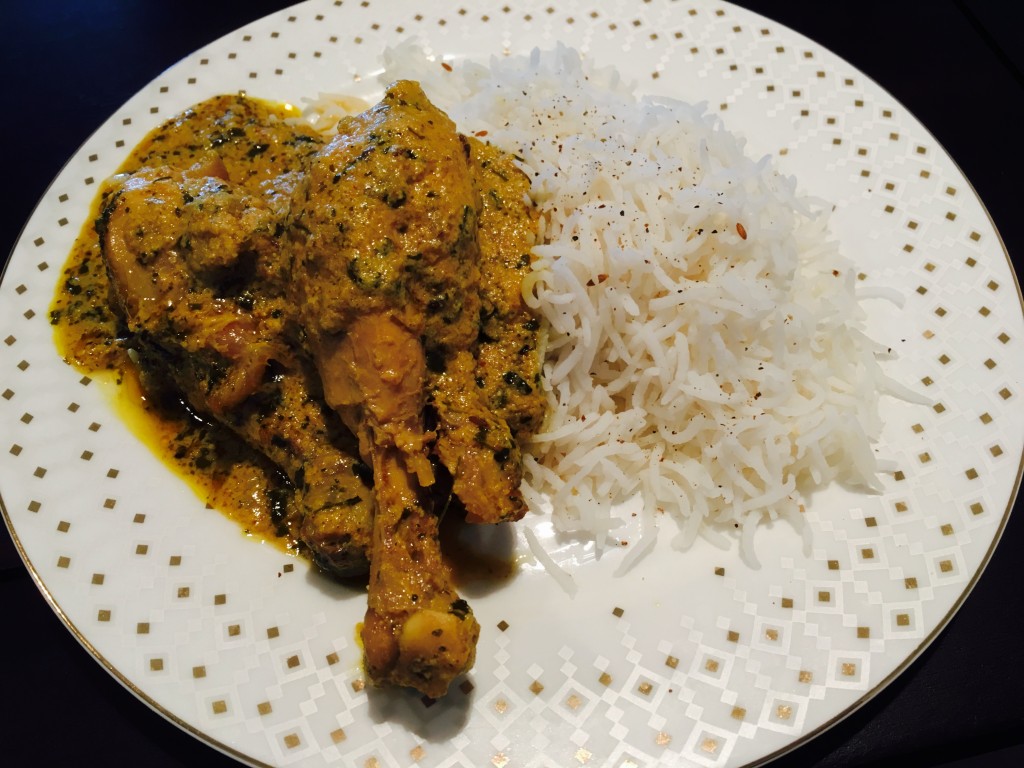 UPDATE:
We have a video! It's a lousy video, full of contrived jokes, but hey, it's a video. Watch!
Over and out.