Yesterday was Diwali. We had some friends over for drinks, more drinks and dinner and generally had a great time. Diwali is a massive deal back in India, and everyone's kitchen usually produces something sweet. Now if you've been following this blog, you will see that I lean heavily towards non-vegetarian fare. There's the occasional vegetarian recipe here and there, but never anything sweet.
I decided to take a shot at making Kalakand – a pretty run of the mill, but popular cheese based sweet from India. Singapore is great and you can find just about any Indian delicacy here, but making it in your own kitchen is something else.
Ingredients:
Full cream milk – 3 litres
Sugar – 200 gm
Condensed milk – 400 ml
Juice of 1 lemon
Cardamom powder – 1/8 teaspoon
Almonds – 6 slivered
Clarified butter / Ghee – a few drops, to grease the tin
Toothbrush – 0
I put the milk on the stove and allowed it to reduce to 50% of its volume, over a medium flame.
I absolutely hate that the line above is so short. That process of cooking down the milk, took me five 'effing hours! I had to stir it constantly so it wouldn't burn, and by the time it was done, I'd developed several arm muscles I didn't even know I had.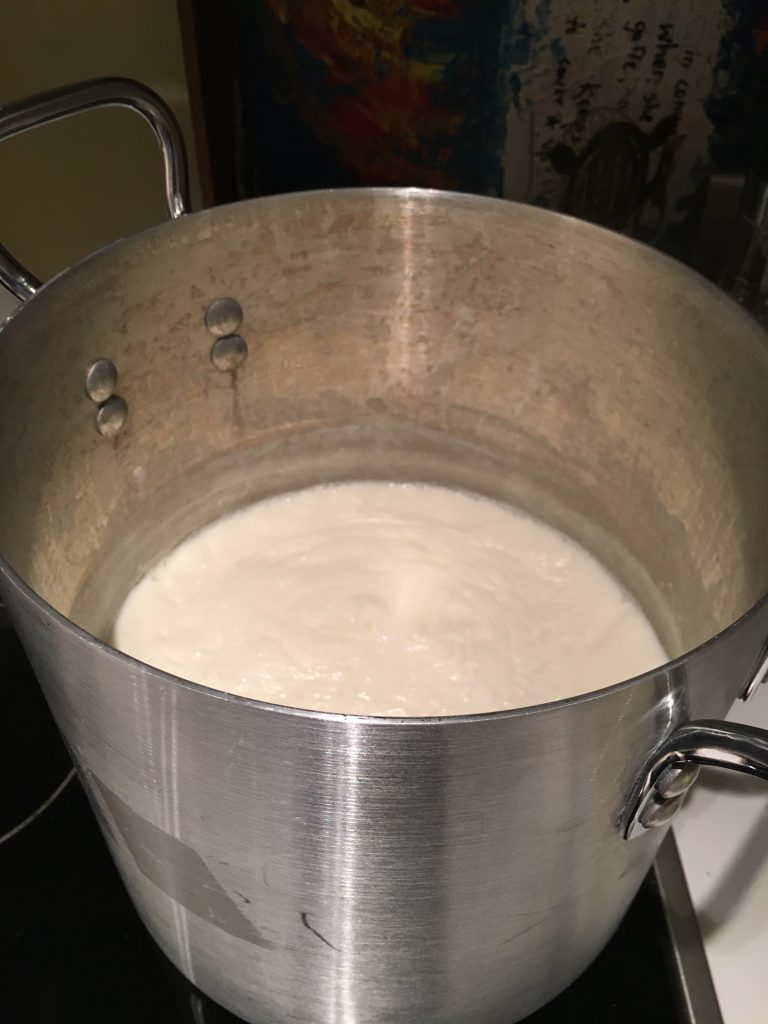 To the reduced milk, I added sugar and the condensed milk. Mixed some more and threw in the lemon juice. It took a few minutes, but the milk began to curdle and look exactly like scrambled eggs. I mixed it, let it sit for about 5 min and then tipped out the whole shebang into a colander lined with a muslin cloth.
Drained off all the water and moved the now cheesy mix back to the pot. Chucked in the cardamom powder and mixed well. I greased a cake tin with some clarified butter – just like you would do for a cake – and gently tucked in the mixture. Covered with foil and left overnight.
The next day, I demoulded the Kalakand and cut it into little pieces. Topped it off with some almond shavings and made it sit all sexy on a slab of slate rock that Paro bought me to present things like this on. I love that stone slab. I put everything on it nowadays. Even tried to eat my cereal off it today.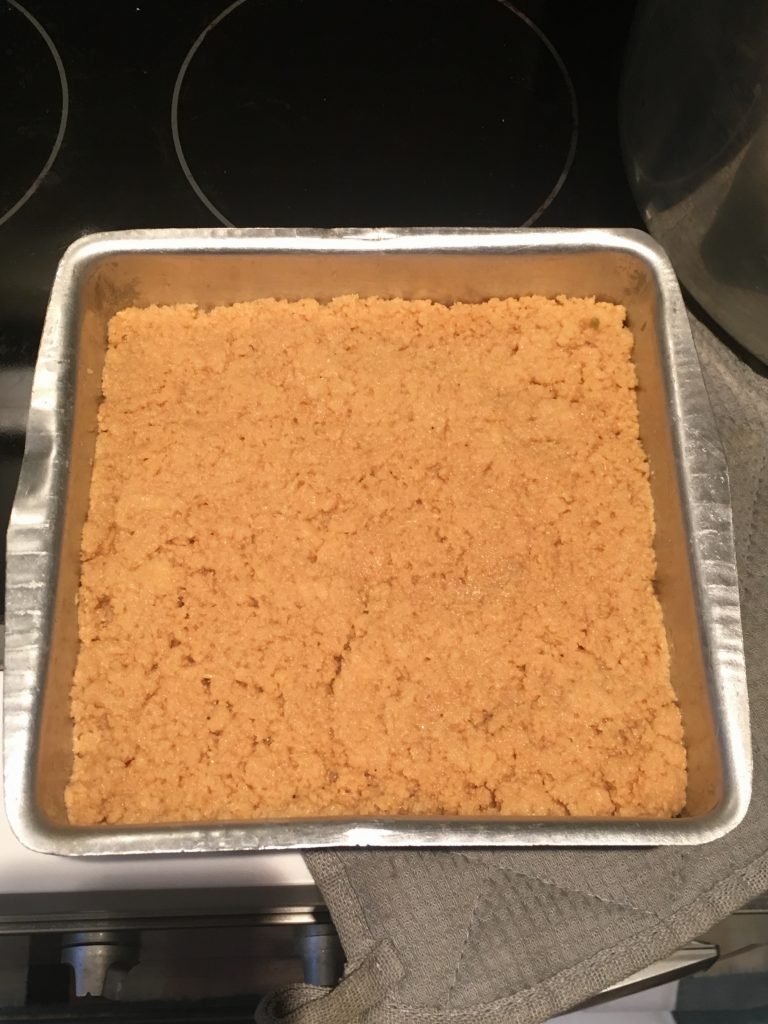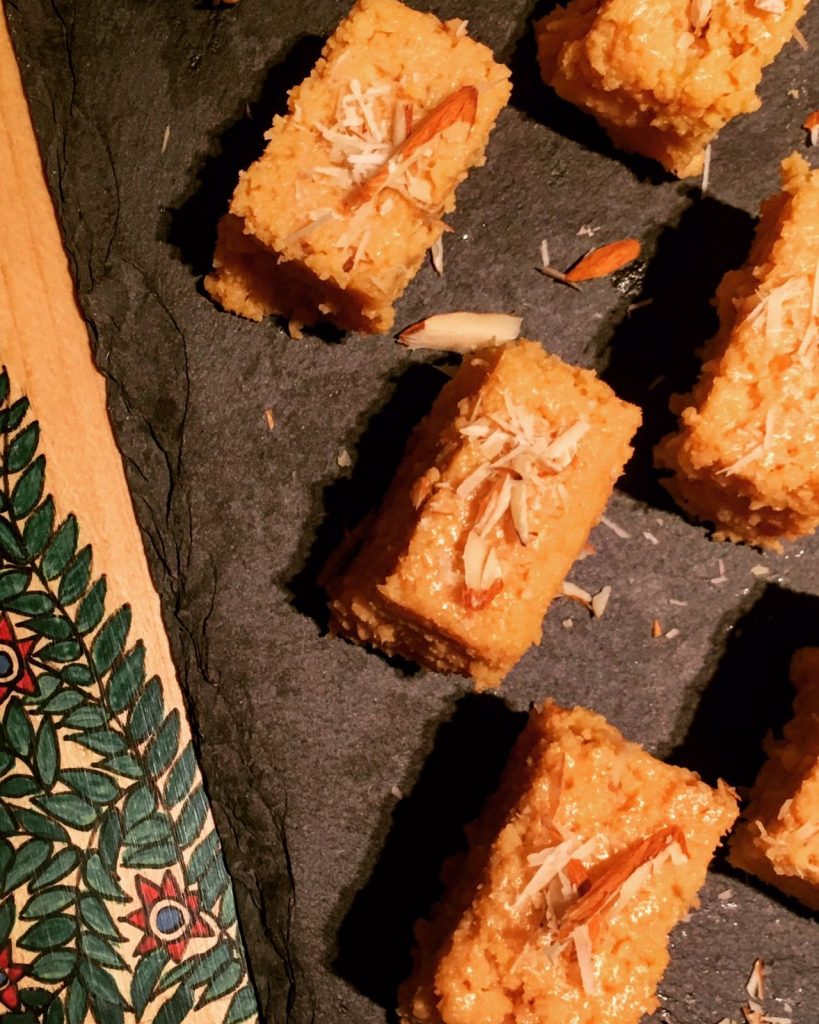 This thing turned out quite nice, and had some caramel undertones thanks to the constant cooking. Give it a shot if you have the time and are in the mood for something sweet. It tastes great, and is immensely rewarding to make. There are better ways to do this – by adding citric acid instead of lemon, and cooking it even slower (like that's possible!).
Wanna hear a pathetic joke now? Okay cool.
Q. What do hermits use instead of vinegar?
A. Ascetic Acid!
So anyway.. Paro made some killer Mutton Fry and Vegetable Korma and I also cooked about three quintals of Murgh Al Shafa. Much fun was had and we partied till the wee hours of the morning. Hope you folks had a great Diwali too.
Over and out!