I once ran a cross country race when I was in school. I was a notoriously slow runner & participated only because it was compulsory. There were 35 other kids in the race – ALL better at this shit than me, but that Friday something was different. We started running, & I soon saw other kids slowing down & even dropping out of the race. I kept chugging along at my mildly accelerated semi-jog & to everyone's astonishment (including mine), finished 3rd. Turns out, there was a stomach bug going around & everyone except me was affected that day. I never replicated that performance. The next time I ran, I finished joint 35th with a kid who'd lost his glasses on the field.
We cooked an epic menu at one of my Boring Indian Food Workshops recently & this Sukha (Dry) Aloo Gobhi came outta nowhere & stole the show. As much as I love the same veggies cooked in a good masala, sometimes you just want to stir-fry them plants & keep things simple.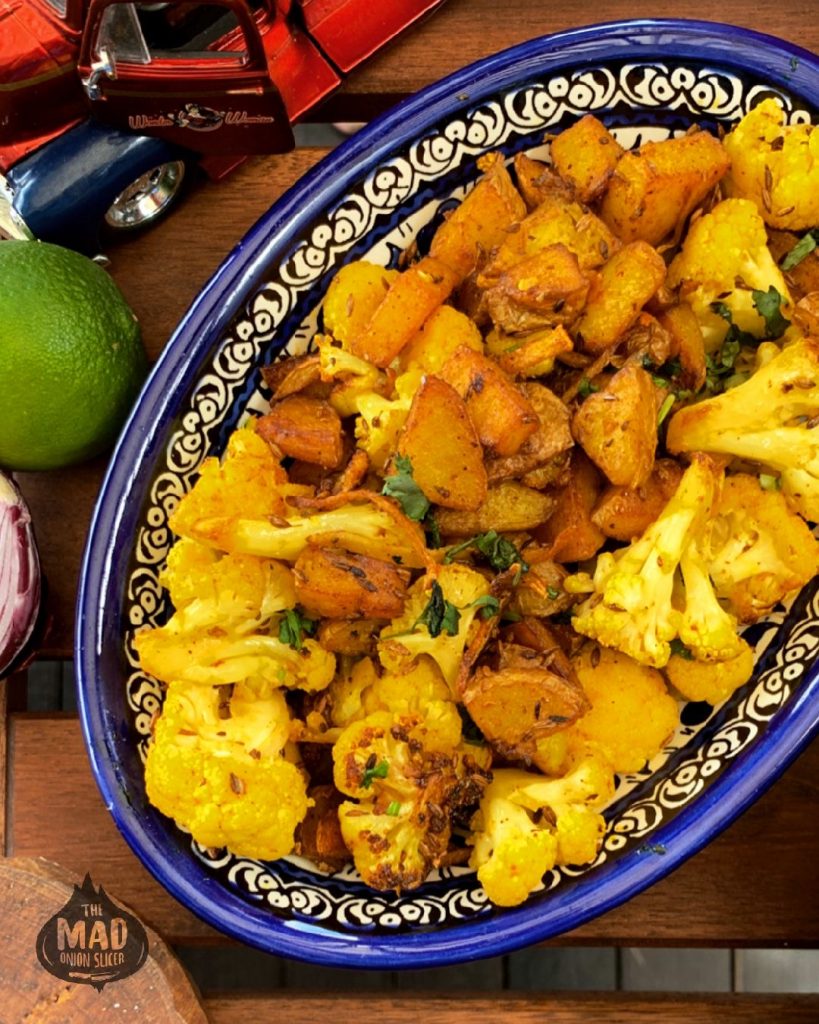 RECIPE
Heat 2 tbsp mustard oil
Throw in 1 tsp of cumin seeds + 1/2 tsp of carom seeds & let them crackle
Add 3 diced potatoes to the oil & cook on high heat
Add salt, 1/2 tsp turmeric & 1/2 tsp hot chilli powder. Mix & cook till the potatoes start to go slightly brown.
Introduce the cauliflower to the wok. Don't cut it too big, okay? The tricky part of cooking cauliflower is getting the spices inside without overcooking the thing.
Time to season the cauliflower. Add a sprinkle of salt, 1/2 tsp of cumin powder & a little more red chilli. 
Add tbsp of fresh ginger cut into juliennes, mix well & continue to cook for 3 min on high heat
Turn the heat down to medium, slap a lid on the wok & cook for another 2 min
Open the pan & check if the cauliflower is cooked. Make damn sure not to overcook the cauliflower. I don't care which part of the world you're from. NOBODY likes a squishy cauliflower.
Top with a handful of fresh chopped coriander & dig in
Sometimes, I swap the carom seeds for nigella seeds. Different flavour, but still totally TOTALLY amazing.