A few days ago, I realised that I have never posted a vegetarian recipe on this blog. It got me thinking, because I love veg food too, and to not have a single one of my recipes up here, is quite frankly – embarrassing. I love meat, but as a chef I must say that nothing beats veg for sheer versatility. So anyway, I was on the receiving end of the whole – "Oh you're such a carnivore" spiel recently, and this is me setting the pressure cooker straight.
This here, is a recipe for Ridge Gourd aka Turai (Hindi) aka Beerakai (Telugu). I've always maintained that the first true sign of growing up, is when you stop making a fuss to eat your damn vegetables.  Cooked properly, even simple gourds like lauki and karela are fucking amazing, and if you've never really liked them, well then you just haven't found the right dish yet. This episode with Turai is particularly interesting because you get two dishes out of it – one from the flesh and one from the peels.
TURAI KI SABZI WITH METHI
Ingredients:
Ridge gourd – 750 gm
Red onion – 1 medium sized
Tomato – 1 medium sized
Curry leaves – a handful
Mustard seeds – 1/2 tsp
Cumin seeds – 1/2 tsp
Dry red chilli – 2 roughly torn
Garlic – 4 cloves, smashed
Red chilli powder – 1 tsp
Turmeric – 1 tsp
Fenugreek leaves (Methi) – 1 small bunch
Milk – 3 tbsp
Lime – 1/2
First, peel the ridge gourds. The ones I found here were massive and capable of blunt force trauma, so I cut them into smaller pieces to make the job easier. Use a knife, not a peeler and be careful not to cut away too much of the flesh while getting the skin off. Reserve the peels, okay. We'll use them in a bit. Once peeled, cut the vegetable up into medium sized cubes. If you cut it too small, the vegetable goes all mushy (and pressures you to take long walks on the beach with it. Barefoot.)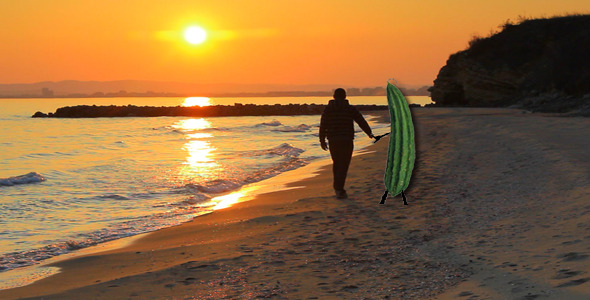 Chop up the onion small and heat up some oil in a nice large wok. Once heated, toss in the mustard seeds, cumin seeds and the curry leaves. After they make a noise and protest a bit, add the smashed garlic and wait till it's fragrant. Next, add the chopped onion and saute for two minutes.
Add the cubed turai and tomato to the pan and mix well. Add salt, red chilli and turmeric powder and give the whole thing a royal tossing. Slap on a lid and leave it to cook on medium heat for 10 minutes. You can do anything you like during this time. I poured myself a large Jameson whiskey and then tried to find my old Altaf Raja CD.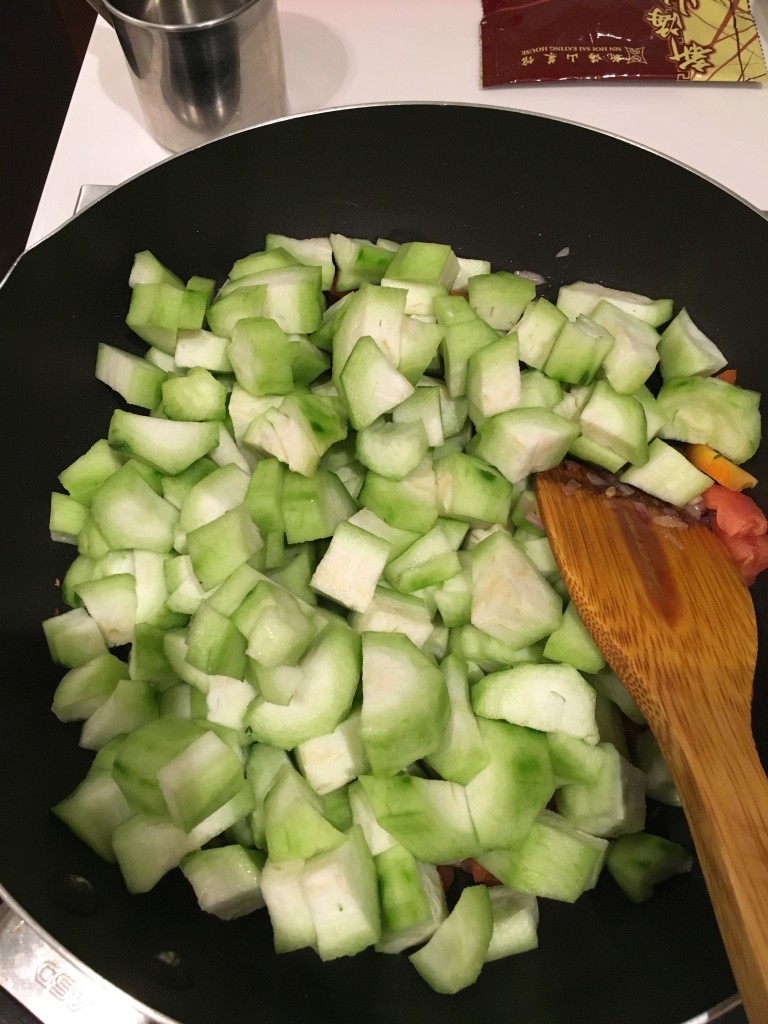 10 min later, the vegetable would have let out a ton of moisture and everything should be nicely bubbling away in the pan. At this point, the dish is cooked, but needs finishing. Add the fenugreek leaves and mix well. If you can't get hold of the fresh stuff, use dried. I crumbled in a good handful of kasuri methi and let it cook for another 5 min without the lid. Turn off the heat, and mix in 3 tablespoons of milk. Squeeze half a lime over the top and mix. What's interesting here, is that that little dash of milk curdles and gives the texture of the whole dish a light grain. Very nice.
Transfer to a nice bowl. Or not. And serve with chapatis. Also goes very well with rice and simple yellow dal. You can also make the same dish with Tori – which is basically the same gourd minus the ridges.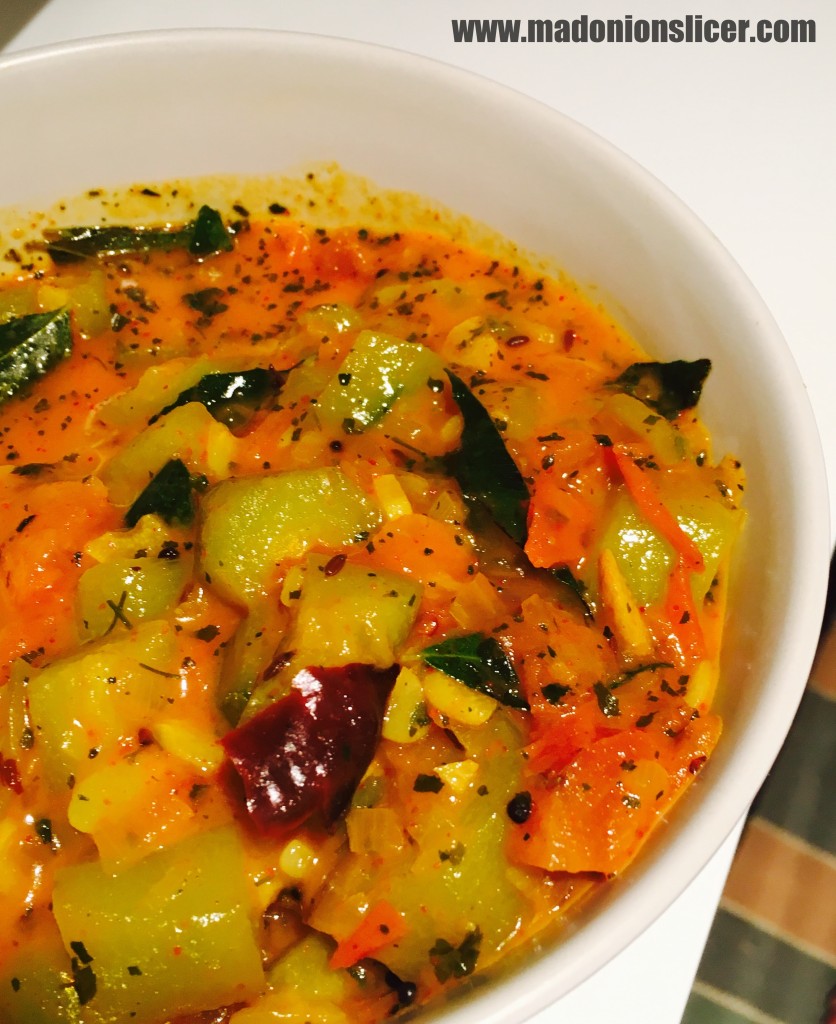 —-
TURAI CHILKA CHUTNEY
Ingredients:
Ridge Gourd peel- 150 gm, chopped
Garlic – 4 cloves
Dry red chillies – 6
Cumin seeds – 1 tsp
Mustard seeds – 1 tsp
Tamarind paste – 1 tsp
Oil – 1/2 tsp
Salt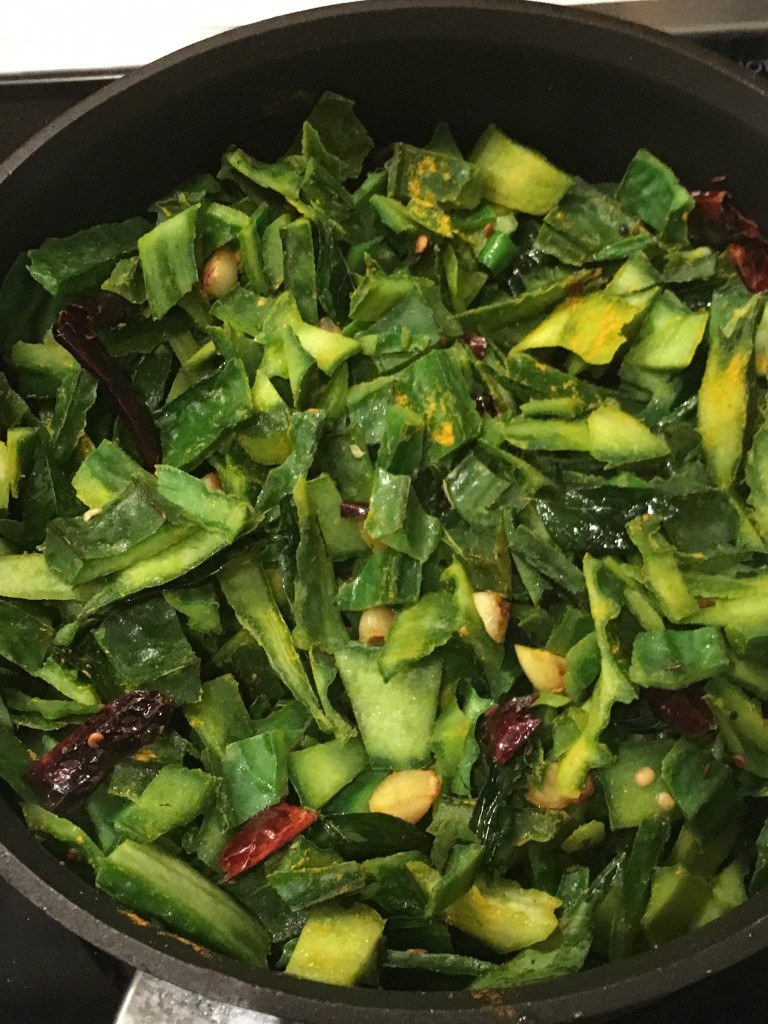 Heat oil. Add cumin, mustard, garlic and dry red chillies. Once they sputter, add the chopped peel and mix well. Turn down the heat and let this slow roast for a good 45 minutes. Stir occasionally but pretty much let it do it's thing. You need to let the slow heat completely break down the veg, and bring out the oils in the dry spices. The peel will lose it's green colour and go pretty dark. Take it off the heat and allow it to cool completely.
Once completely cool, put the whole thing in a blender, add a teaspoon of tamarind paste and blend to a smooth paste. You're not going to get a very smooth paste, but that's fine. Season with salt and mix well. This chutney is pretty damn awesome and is good for upto 10 days in the fridge.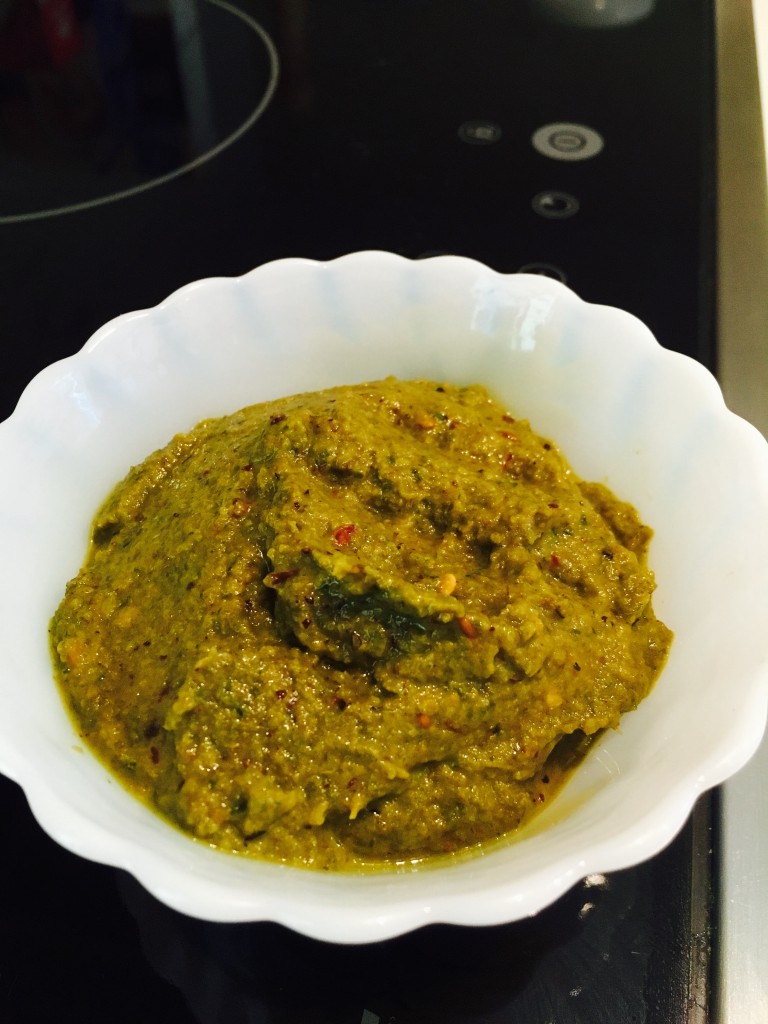 You can eat it with roti or rice, but it works really really well as a spread too. Growing up, my mum would make sandwiches with this chutney and everyone would lose their minds trying to figure out just what the hell was in the sandwich. You can add sliced cucumber and tomato to the sandwich if you like, and generally put together a really nice little snack.
Give these recipes a shot, and let me know if you'd like to see more veg stuff on here.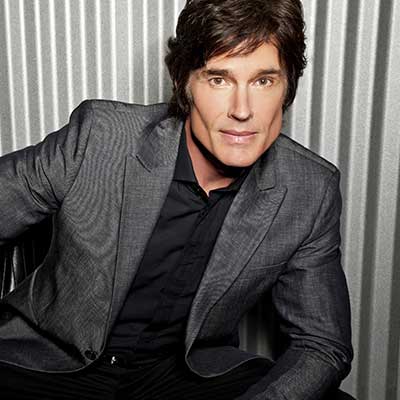 Over and out.