These pakoras (pakorae?) are very different from the pakoras you get in North India, and to be honest, they changed my life a little bit.
Here's the recipe: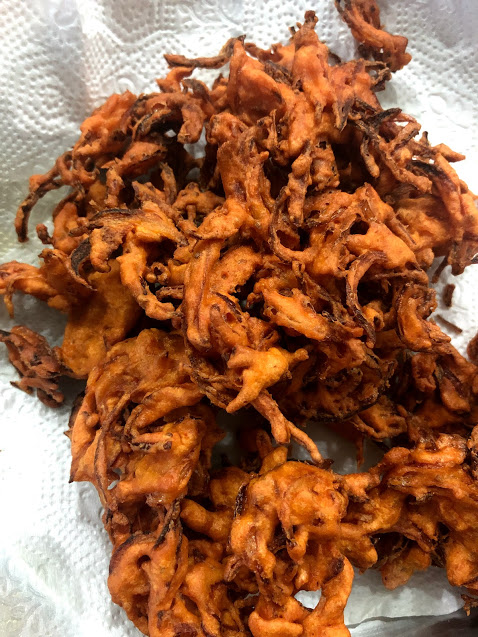 In a bowl, add 3 thinly sliced onions

Add 1 tbsp finely chopped ginger and 3 chopped green chillies

Add 7 tbsp gram flour (Besan) and 3 tbsp Rice flour. The rice flour will make these fritters nice and crisp.

Add salt, 1/2 tsp turmeric and 1 tsp red chilli powder

Add a handful of curry leaves, 1/4 cup of cold water and mix the batter by hand. The batter should be fairly tight, so if it's looking too runny, add more besan to the bowl.

Heat canola / rice bran / sunflower oil in a wok

Shape into little balls and deep fry till golden brown
Serve with ketchup or some of my Pulitzer prize winning Hurry Chutney.