This is one of Paro's favourite things to eat, and is quickly climbing the ladder in my book as well. Ladder in my book.. Yeah…. that's not working. But I'm gonna leave it there because you know exactly what I mean. If you like your rice and sambar, you had better know how to make this no fuss South Indian stir fry. Paro has cooked this a bunch of times but this was my first time flying solo.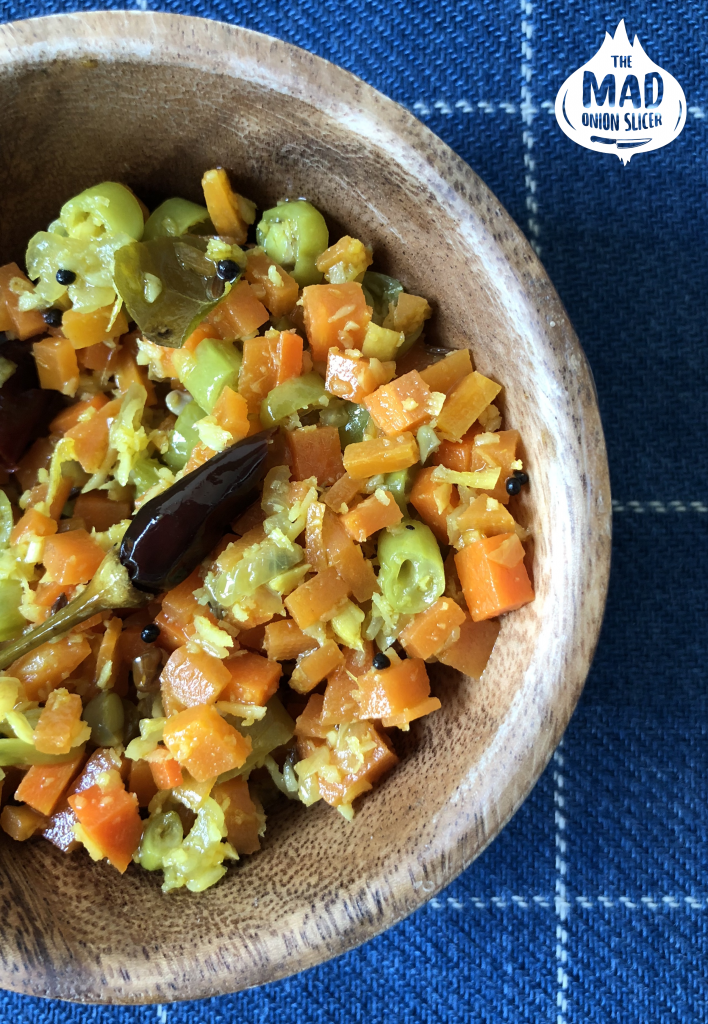 Ingredients:
Carrot – 300 gm
Beans – 200 gm
Onions – 150 gm
Ginger – 1 tbsp finely chopped
Grated coconut – 2 tbsp
Green chilli – 4
Oil – 1.5 tbsp
For the tempering:
Urad Dal – 1 tsp
Mustard seeds – 1 tsp
Cumin seeds – 0.5 tsp
Fenugreek seeds – 4
Dry Red chilli – 2
Curry Leaves – 2 sprigs
Ballpoint pen (clicker type) – 0
I've often talked about how important it is, to cut your vegetables right. The way you cut an ingredient impacts the texture, the time it takes to cook, and can really influence the flavour of a dish. With that thought in mind, dice your vegetables (carrot, beans and onion) nice and small. You don't want to mince them, but they should definitely be a few times smaller than a cube. If you want to be cheffy, then brunoise is the cut you're going for.
Method:
Heat oil in a wok. Chuck in all the ingredients listed under tempering. As soon as they crackle, splutter and generally protest, add the finely chopped ginger.
Saute for a minute and then tip in the onions.
Cook gently. No need to go mental and try and brown the onions to the exact shade of Natalie Portman's eyes. You just want them to turn translucent today. If you're not sure what translucent means, just cook on medium heat for 3-4 min and you'll be fine.
Tip in the carrots and beans and mix well. Add about a cup of boiling water to the pan. Add salt, and mix well.
Add grated coconut and slit green chillies. Mix and slap a lid on top. Cook on medium heat for 7 minutes.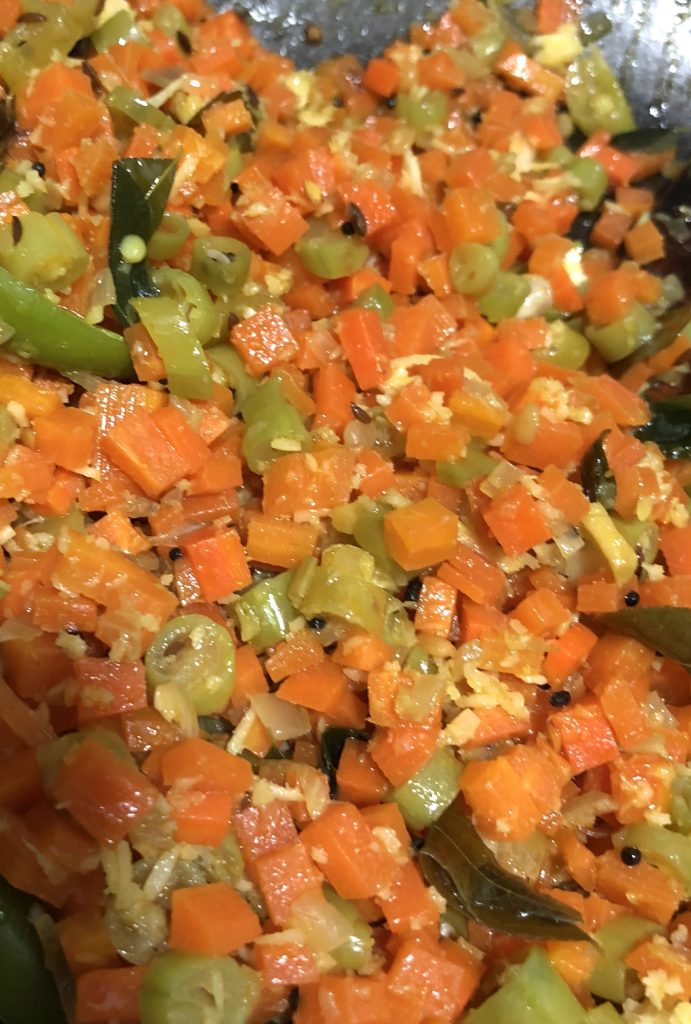 Do not overcook. Mushy carrots are no fun AT all.
This thoran goes very well with rice and sambar and really makes for a wonderful South Indian meal. The exact same recipe with beetroot is just as amazing too. One of these days, I'm going to make 6 different batches of thoran – each with a different vegetable. I will pit them against one another and watch the ensuing chaos with glee. Then, I'll take a photograph and caption it – Game of Thorans. And then you can unfriend me on Facebook.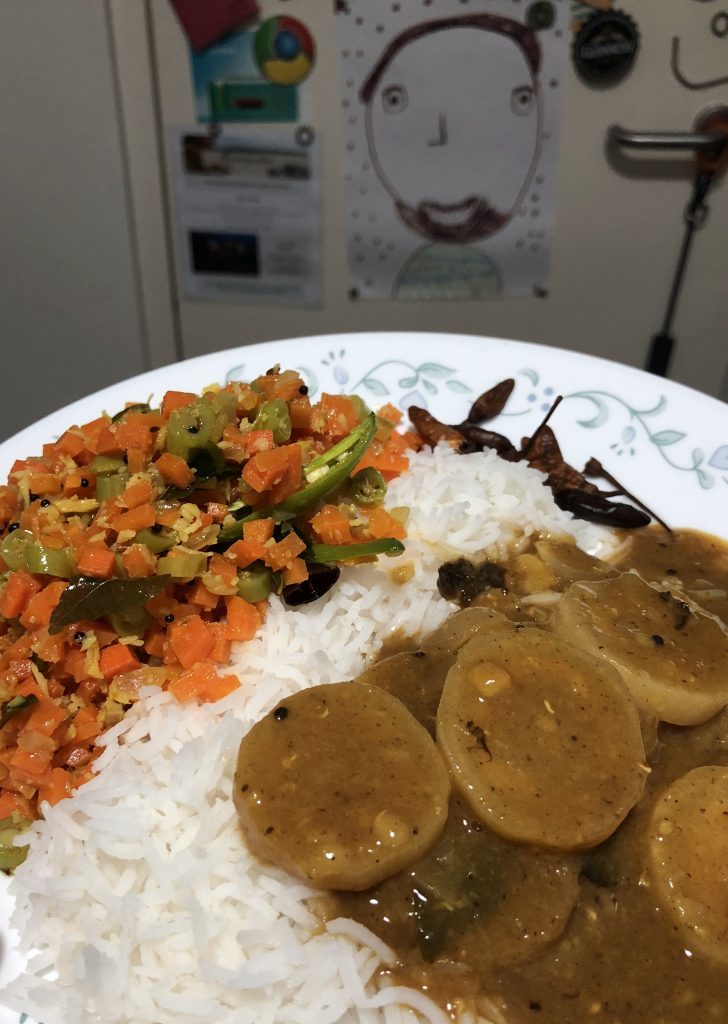 Anyway, give this recipe a shot and let me know how it goes. Over and out!