Gajalee is an interesting name. It's also the name of a kick-ass seafood restaurant in Mumbai. I had dinner at the Gajalee in Phoenix Mills last week and it was quite something. I was thinking of ordering crabs, so they brought out the catch of the day and presented me with a specimen that was only slightly smaller than my head. I was very impressed but eating crabs is a tedious affair and requires serious commitment. Since I wasn't ready to take the leap just yet, I opted for a simple prawn curry with steamed rice. As with most other things in life that require serious commitment, I was a little frightened but did not let it show. 😛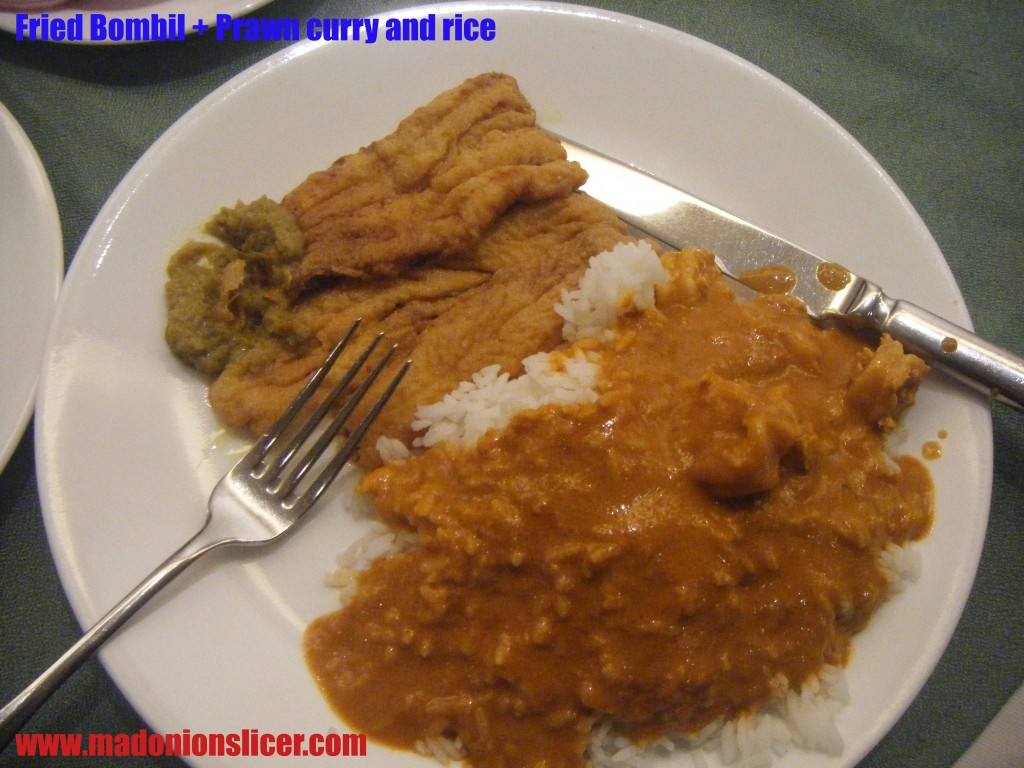 To kick things off, I ordered a portion of the Fried Bombay Duck and fell deeply in love with it. I've never ever had fried fish that was so light. The chutney that they served with it was amazing too. Mint, coriander and onion were the flavours that stood out the most, but I was too busy stuffing my face with the Bombil (Bombay Duck) to care. In fact, I liked the fish so much, I wanted to order another round. That was when good friend, miniature Ferrari racer and guide Sunny Amlani stepped in and said, "No! Enough of that!" I was mildly taken aback but then he completed his sentence – "They have another version. Same thing really, but it's stuffed with prawns." My eyes popped out of my head and everyone turned to look.
Needless to say, I hailed the waiter and ordered a round of the aforementioned prawn stuffed fried Bombay duck. To my surprise, it turned up in five minutes flat. I took a bite and blinked back tears of joy. If there is such a thing, my friend Sunny should get the Nobel prize for ordering seafood. Gajalee wasn't expensive either. Meal for two – 750/- Its a must do, if you're in Mumbai. Learn more –www.gajalee.com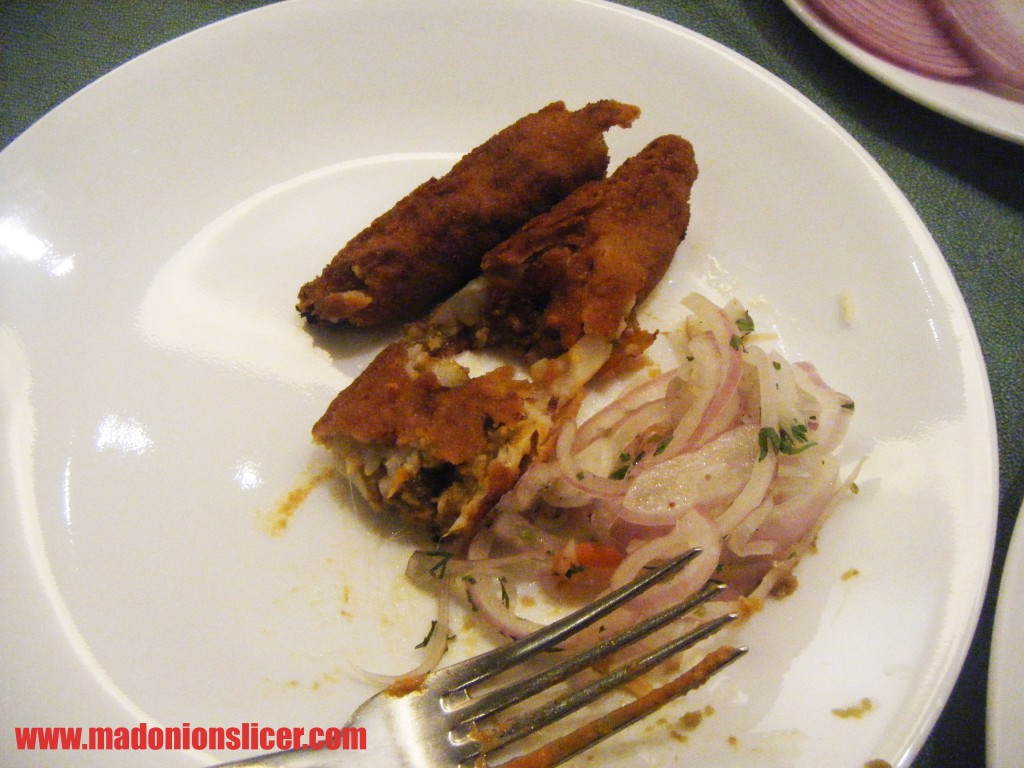 After this, we went to sample the world famous Mucchhad paan on Warden Road. I'd seen these guys on TV and was totally kicked to see them in person. These paan waalas take as much pride in their moustaches as they do their paans. I asked for a magai paan and was happy with what I got. A sweet paan bursting with flavour, served to me by a man with a moustache badder than Mike Tyson and the Master Chief from Halo 3 put together. I paid a grand total of ten bucks for the paan and clicked a picture of the man who had served Bill Gates, George Bush and Jenna Jameson. Okay, I added Jenna Jameson but he's still cool as hell! I asked him to smile, and he willingly obliged. See pic.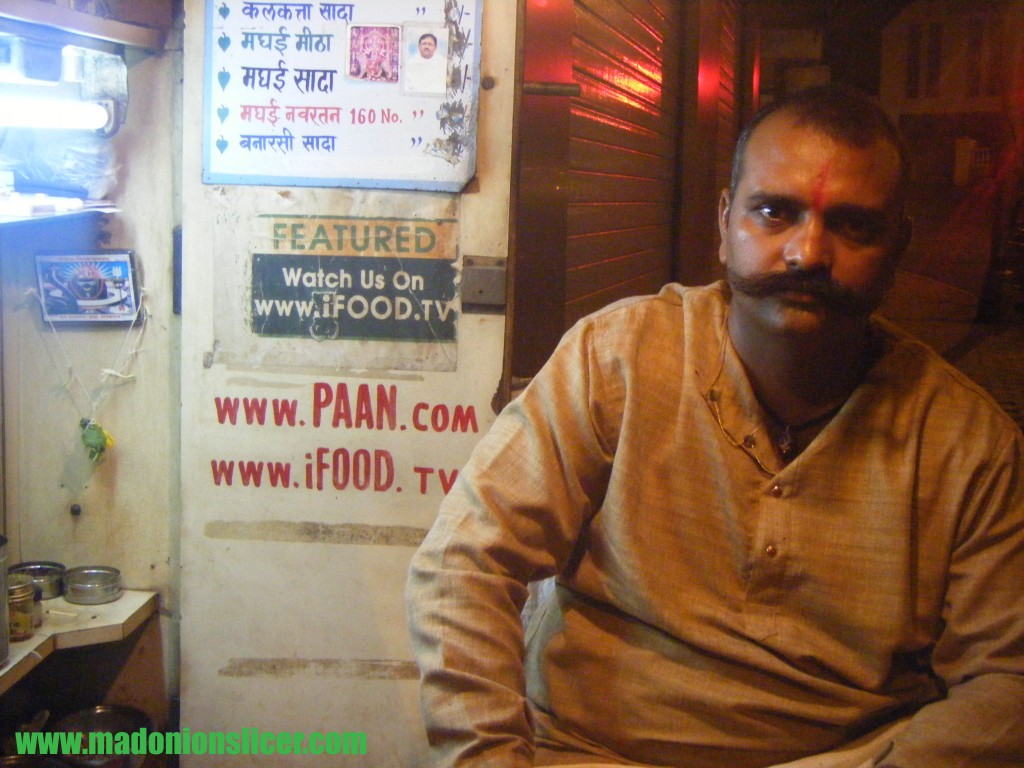 All in all, Gajalee and Mucchhad paan made for an awesome evening and I'll definitely do it again if I'm in Mumbai. Only, the next time I'll get over my fear of commitment (and claws) and order the giant crab. Over and out. 😀