Neither posh, nor overly simple. Is this what they call smart cashewal?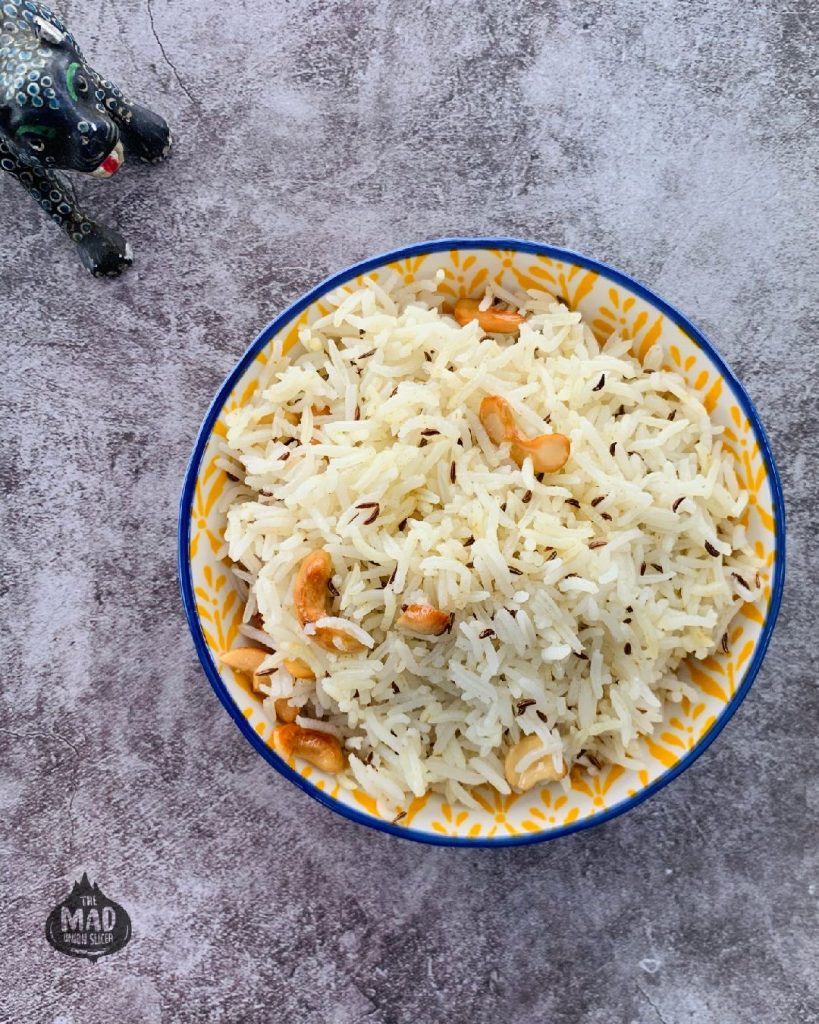 Heat 1 tbsp ghee or oil
Throw in 1 tsp caraway seeds and let them crackle. Substitute: cumin seeds
Add 15 cashew nuts, split in half and cook till golden brown
Throw in 2 cups of cooked rice
Add salt and toss well for 2 min
Add 1/4 tsp cumin powder and mix again
Serve hot
If you have access to more ingredients, you might want to check out my recipe for Ghee Rice as well.
Over and out!