No recipe. Just a few reflections on the year that went by. 2021 was a difficult year for my family, but as an entrepreneur, it was the year that forced my 2 lives to intersect. The decision to monetise the marketing chops I've acquired over a 16 yr corporate career enabled me to create F&B properties that generated both brand value & income, but most importantly, a TON of satisfaction.
As a marketer, I've always loved slapping my logo on things I've created—whether it's one of my lousy aprons or even just a cube of ice. I started investing time in marketing every F&B project I touched, & went ahead & trademarked Naughty Nawaab, Boozy Rich Asians & all the Boring Food Workshops I run.
The Boring Indian Curry Workshop continued to draw audiences from across the world daily & wound up getting a full-page feature in The Straits Times. Seeing my big fat face in the national newspaper still feels surreal.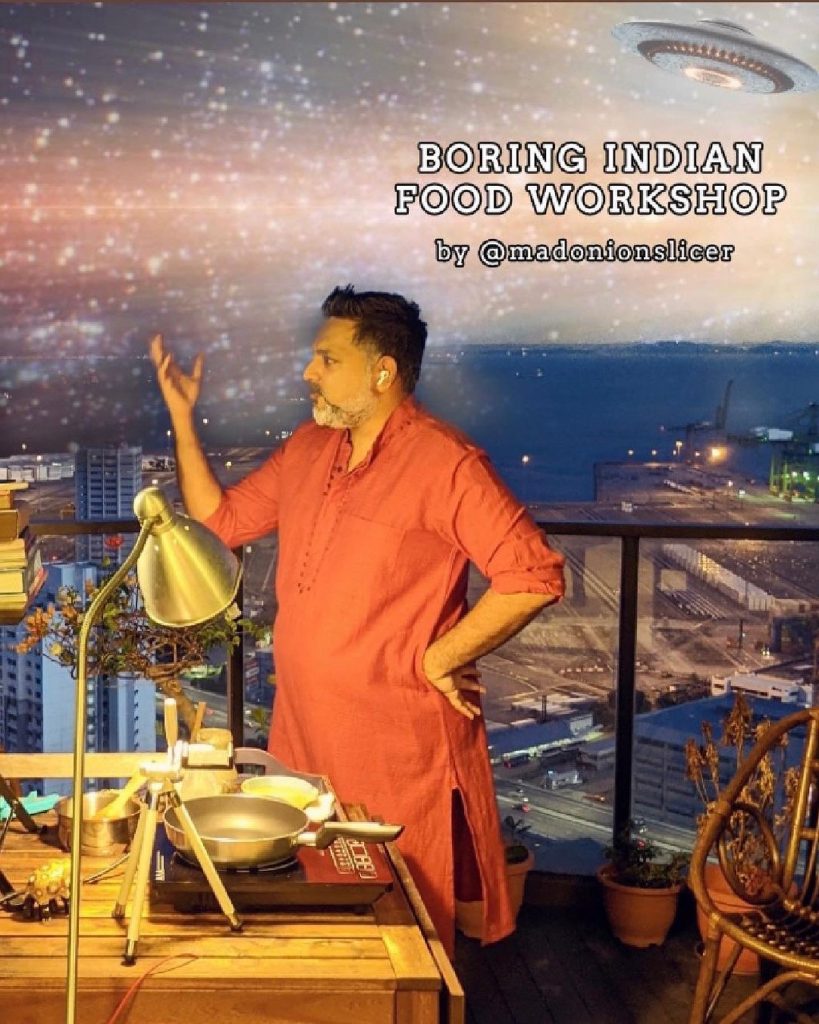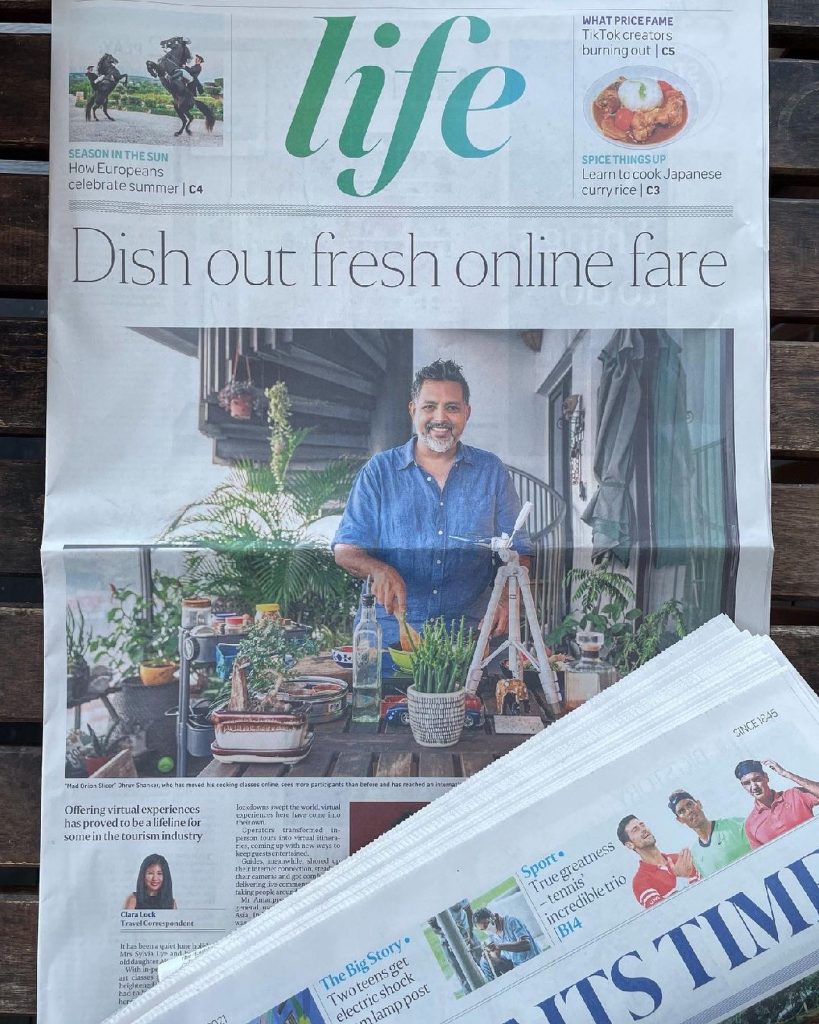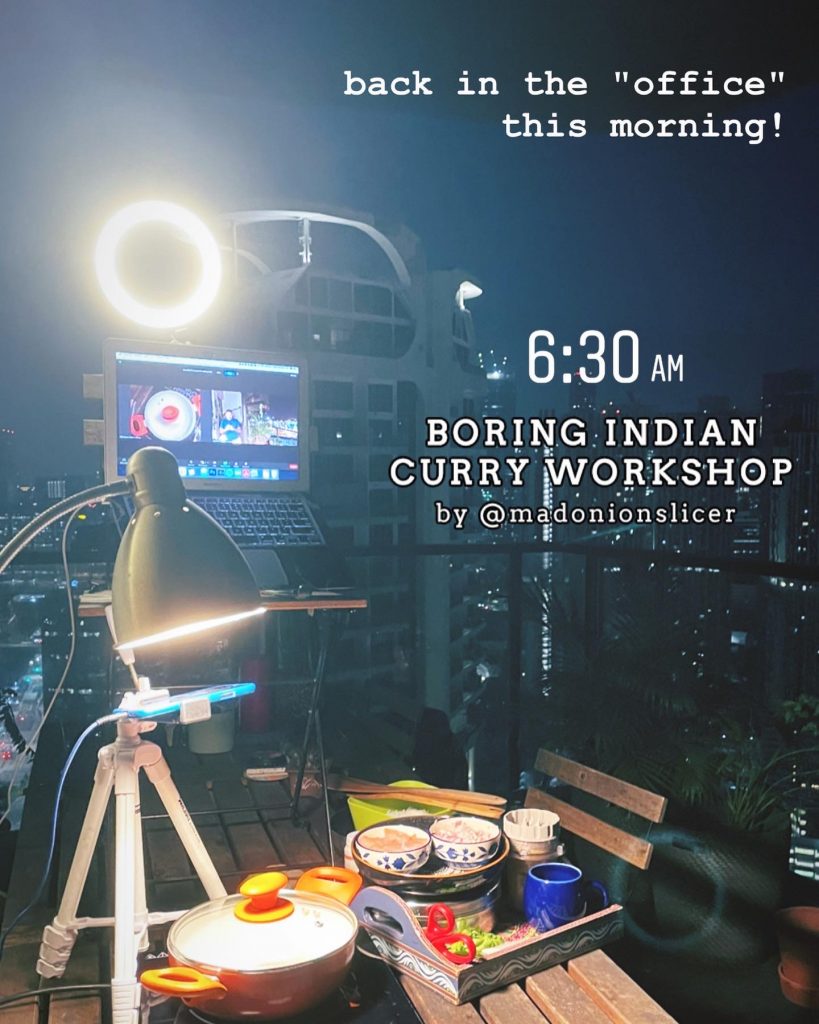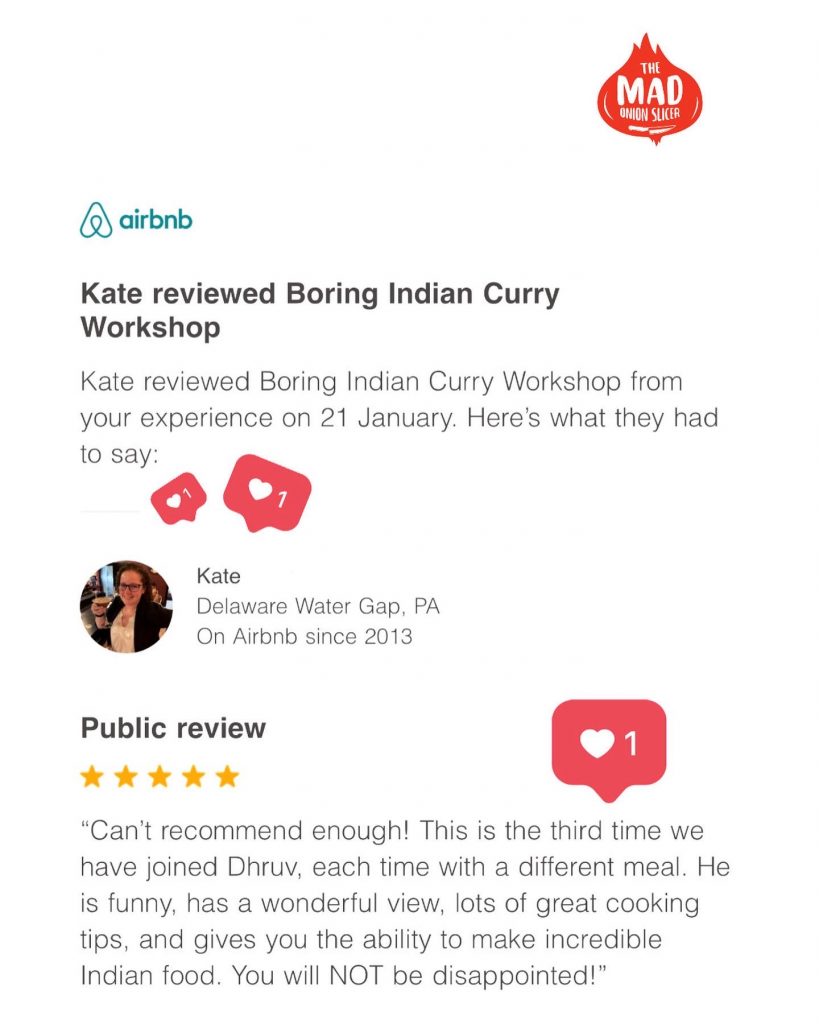 When we launched the Naughty Nawaab pop-up series in March, I put as much effort into the marketing as I did into the food & it really paid off. I've lost track of the number of people who have tried to acquire the Naughty Nawaab brand / reached out for help creating something similar. To think that THAT much value was created by a series of 5 little pop-ups is insane. I am touched by your interest. 🙂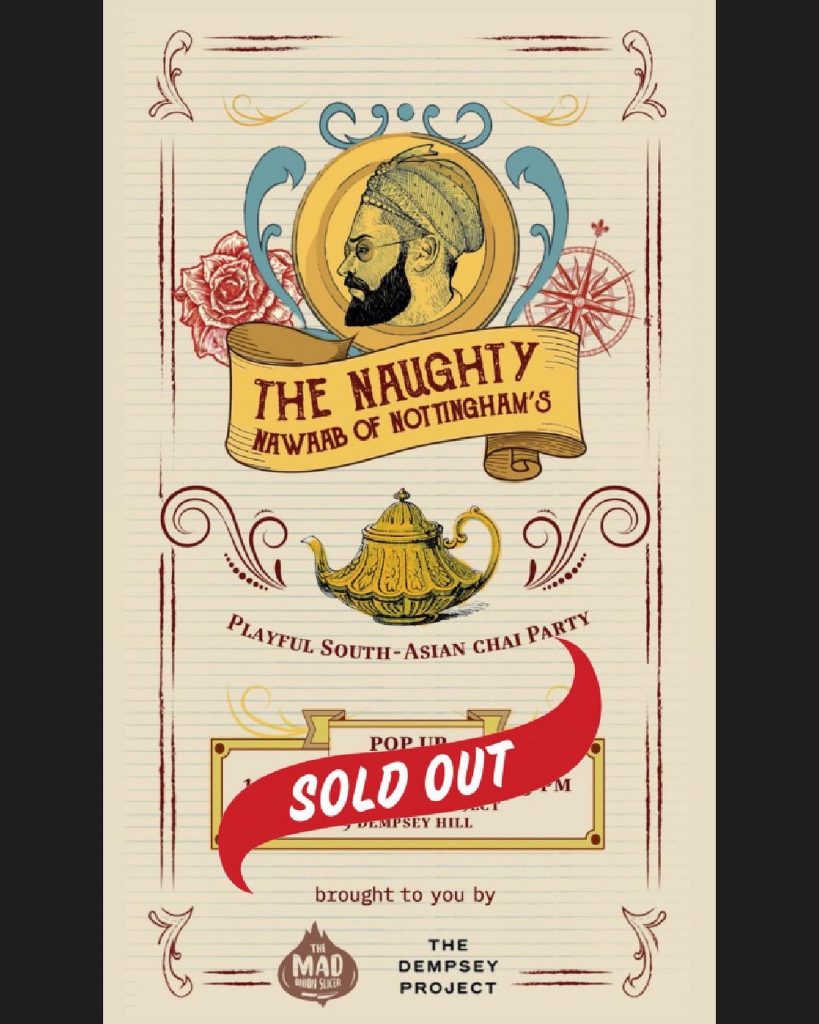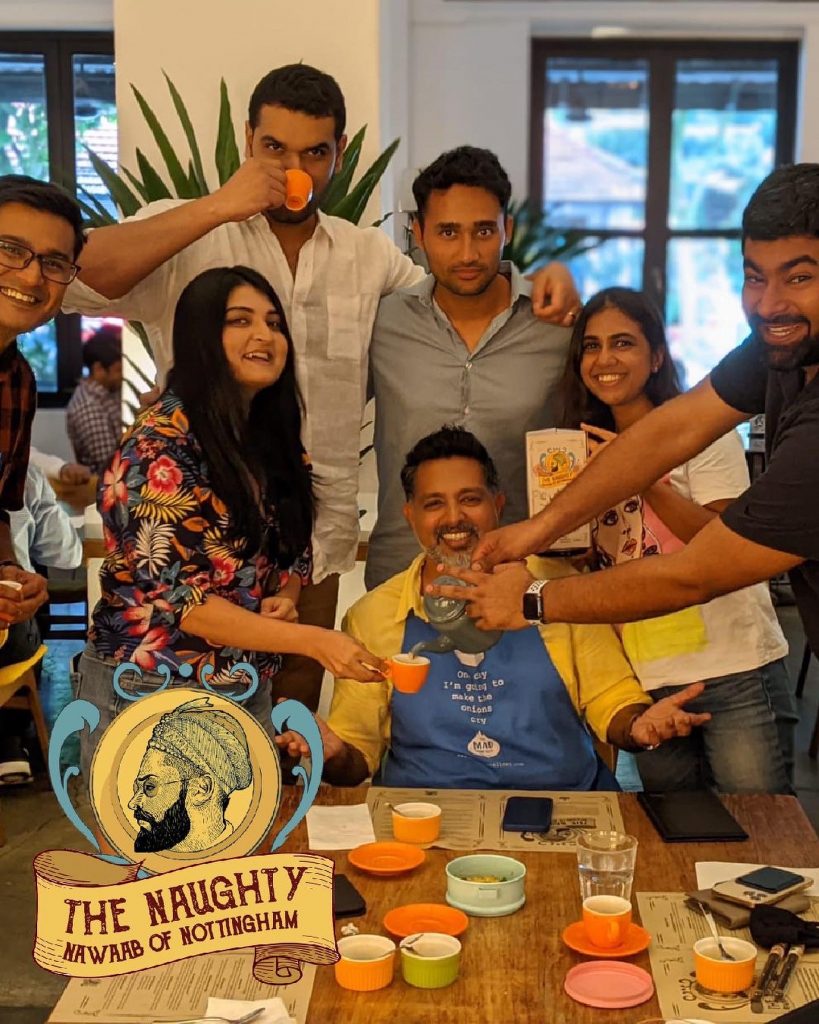 And Boozy Rich Asians—our B2B cocktail experiment that was shaken to life after work one evening. I would never have imagined that a pilot for the Singapore Tourism Board would go so well & that our cute little cocktail kits would become so wildly popular with corporates. Every single box we ship today has a mad splash of colour & is instantly recognizable as one of ours.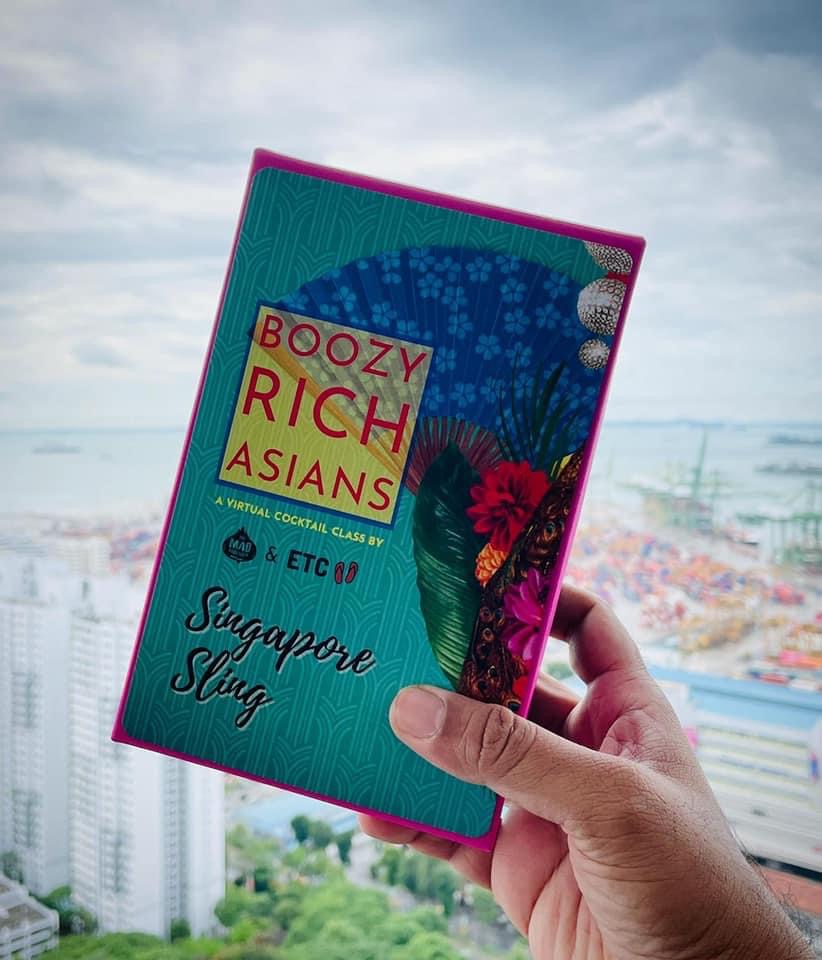 A BIG thanks to all my guests & clients. A BIG thanks to my partners @airbnbexperiences@thedempseyproject@gayatriisingh@jaya.tamalarson@sunnyamlani & @everydaytourcompany. & the BIGGEST thanks of them all, to the wind beneath my sails @paromenon.
5 days into 2022, Chef Dhruv is happy with all the food he served up & Marketer Dhruv too has a few things to smile about. Both are equally humbled by the love, support & patronage. Have a healthy, happy, & successful 2022!
<3
Both Dhruvs