Palakura Pappu from Andhra Pradesh – loaded with spinach and just so many flavours! By far, one of my favourite ways to cook lentils.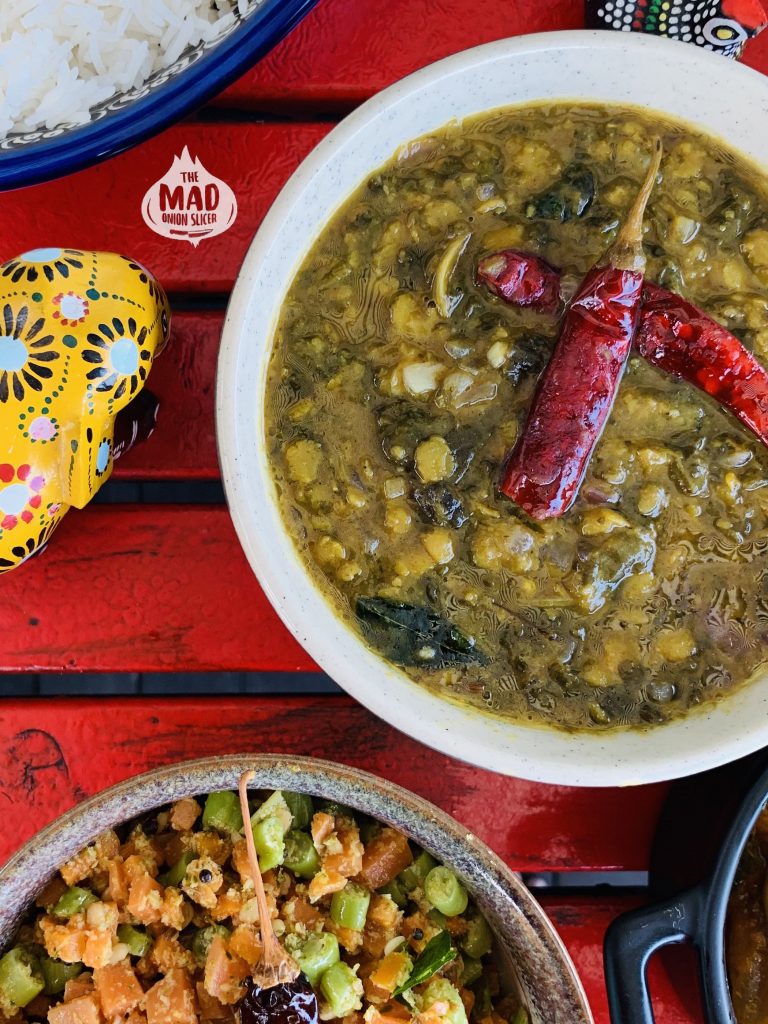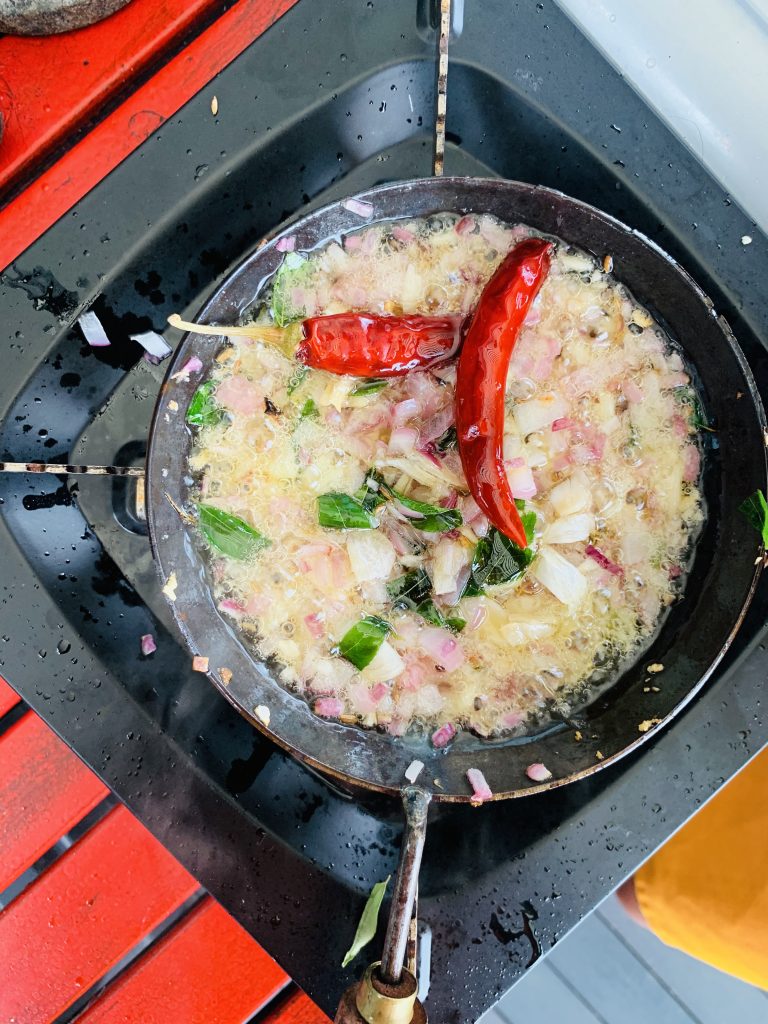 Cook 1 cup of Toor Dal (Pigeon Peas) in a pressure cooker. If you don't have a cooker, soak the peas for a hour in warm water and then cook on a stovetop till soft.
Open the cooker and add 2 bunches of chopped spinach, as many slit green chillies as you can handle, and a small piece of Tamarind (about the size of a small lime). Add 1/2 tsp each of cumin powder, red chilli & turmeric.
Pressure cook again till you hear 1 whistle. Or simply cook in pot for about 30 minutes.
Open cooker. Mash the Daal with a wooden spoon.
Tadka: Heat 1 tsp oil and 2 tbsp ghee in a little saucepan. Add 1 tsp each of Urad dal, Mustard and Cumin and 1/2 tsp Fenugreek.
As soon as the spices crackle, throw in one small chopped onion and LOTS of pounded garlic
My mum likes to bash the garlic with a pestle and leave the skins on. It's fun. Let the onions and garlic lightly brown
Add 2 dry red chillies, broken into pieces, a sprig or two of curry leaves and a pinch of Asafoetida (Hing)
Give it a quick stir. Transfer the tempering / tadka from the saucepan, onto the dal and slam a lid on top. It's important that the aromas from the tadka stay trapped inside the pot for a bit. Open in about 5 min and eat with rice.